Poker player admits to lying about terminal cancer to raise money to enter tournament
An amateur poker player who said he was diagnosed with terminal stage 4 colon cancer has come clean.
Rob Mercer claimed he had the debilitating disease to raise money to enter the World Series of Poker Main Event. Mercer is now saying he lied about the diagnosis.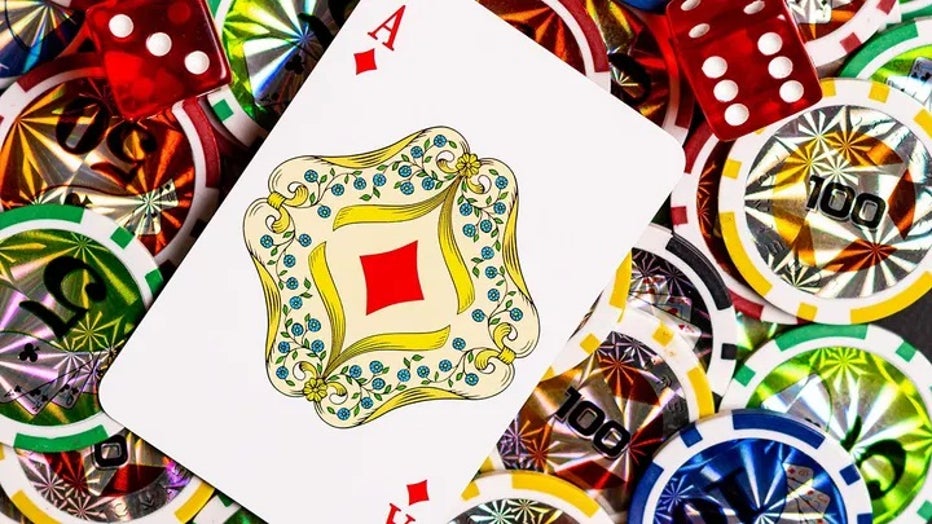 In this photo illustration, an ace card, dice and casino tokens seen displayed on a table. (Getty Images)
"I did lie about having colon cancer. I don't have colon cancer. I used that to cover my situation," he told the Las Vegas Review-Journal. "What I did was wrong. I shouldn't have told people I have colon cancer. I did that just as a spur-of-the-moment thing when someone asked me what kind of cancer I had.
"I'm sorry for not being honest about what my situation was. If I would have done that from Day 1, who knows what would have happened."
The 37-year-old California native started a GoFundMe in June to help him make his lifelong goal of getting to the World Series of Poker. The final buy-in for the event is $10,000, and he received contributions between $30,000 and $50,000, according to the Review-Journal.
THIS DAY IN SPORTS HISTORY: YANKEES SAY FAREWELL; THE 'DREAM TEAM' GOES FOR GOLD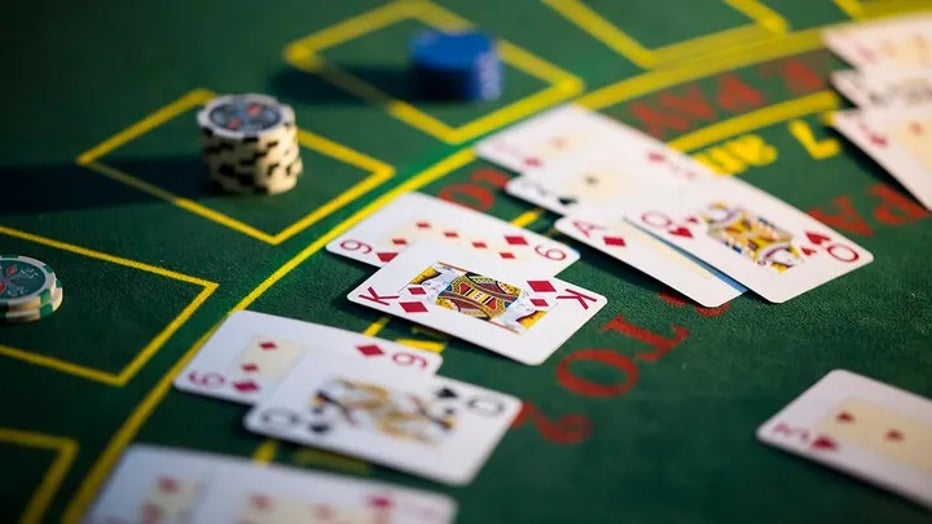 A close-up of playing cards in Cardiff, United Kingdom. (Matthew Horwood/Getty Images)
World Series of Poker officials have yet to comment on the issue.
CLICK HERE TO GET THE FOX NEWS APP
Mercer said he had no plans to return any of the money because he believes he has undiagnosed breast cancer. He said the GoFundMe reached out to him to tell him he violated the terms of service and people who donated were reportedly told they would be getting refunds.