Round Rock PD officer arrested on assault charge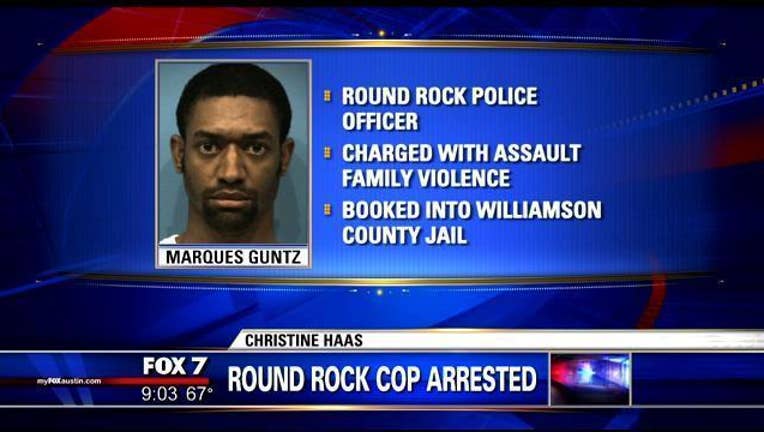 article
ROUND ROCK, Texas - A Round Rock police officer has been arrested and booked into the Williamson County Jail.
The officer is identified as Marques Guntz.
According to police, on Valentine's Day a woman complained that she had been assaulted by her ex-boyfriend. She said Guntz was her attacker.
Round Rock police immediately started an investigation and placed Guntz on leave.
After the investigation, Guntz was charged with assault family violence.
He was arrested and taken to the Williamson County Jail.
Guntz has been with the department since 2011.
An internal affairs investigation continues.