Sacramento DA to announce findings on police shooting death of Stephon Clark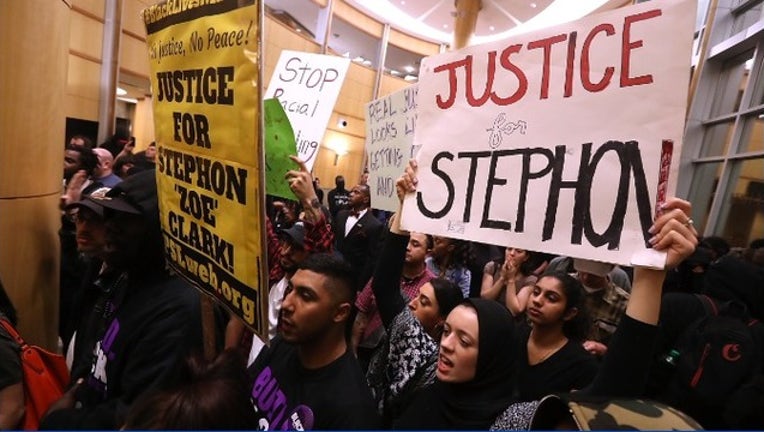 article
SACRAMENTO, Calif. (KTVU) - Sacramento County District Attorney Anne Marie Schubert's office will be releasing their findings of their investigation into the shooting death of Stephon Clark in a press conference on Saturday and noon. 
She's expected to announce whether or not charges will be filed against the Sacramento police officers who shot Clark in his grandparents' backyard on March 18, 2018. The announcement comes after days of warning and speculation aimed at residents to stay away from the downtown area through the weekend, according to the Sacramento Bee.
Clark, 22, was being chased as a suspect after police responded to a series of car break-ins. Officers said they thought Clark, an unarmed black man, was moving towards them with a gun when they shot and killed him. 
Clark was found to have a cell phone in his hand. An autopsy revealed that, of the 20 gun shots officers fired at Clark, seven of them hit him in the back. Dr. Bennet Omalu, a pathologist hired by Clark's family, determined that Clark took three to 10 minutes to die. He said it was not clear if Clark would have survived had he gotten immediate medical attention. 
Massive protests took place in Sacramento as a result. City officials are preparing for demonstrations once Schubert's decision is announced.