San Antonio police officers face discipline for wearing 'Make America Great Again' caps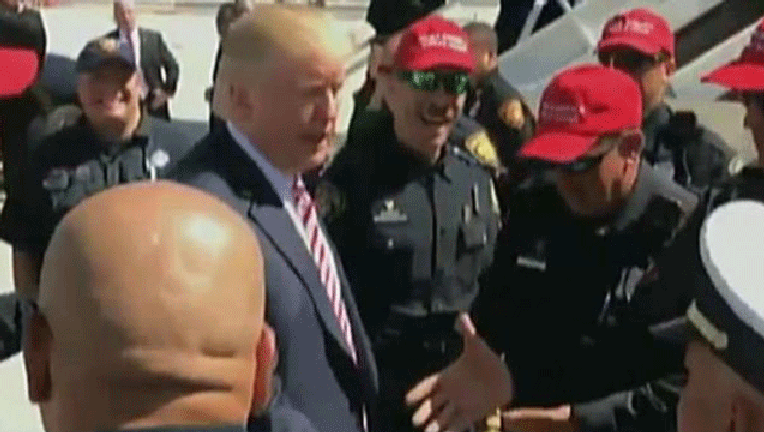 article
A handful of San Antonio police officers face disciplinary measures after appearing in a video for Republican presidential candidate Donald Trump on Tuesday sporting red "Make America Great Again" caps.
According to Fox San Antonio, city policy bans employees from getting involved in politics while serving as city employees. Police Chief William McManus said the officers violated policy and would be disciplined.
"The officers wearing the campaign hats while in uniform violated SAPD policy and will be disciplined appropriately," McManus said in a statement. "SAPD officers are charged with protecting the entire community. The officers displayed poor judgment. I expect them to know better than to give the appearance of endorsing a candidate while on duty and in uniform, regardless of the political campaign or the candidate."
Mayor Ivy Taylor called the officers' decisions disappointing.
"I am deeply disappointed by some of our SAPD officers' lack of judgment," Taylor said in a statement posted on her Facebook page. "While on duty, police must be above politics with an obligation to serve everyone equally. Everything they do should send that message and today's actions did not."
Read more on FOX NEWS.