San Marcos Police Officer returns home after recovering from gunshot wound
SAN MARCOS. Texas - A San Marcos Police Officer is returning home after he was injured in the line of duty last month.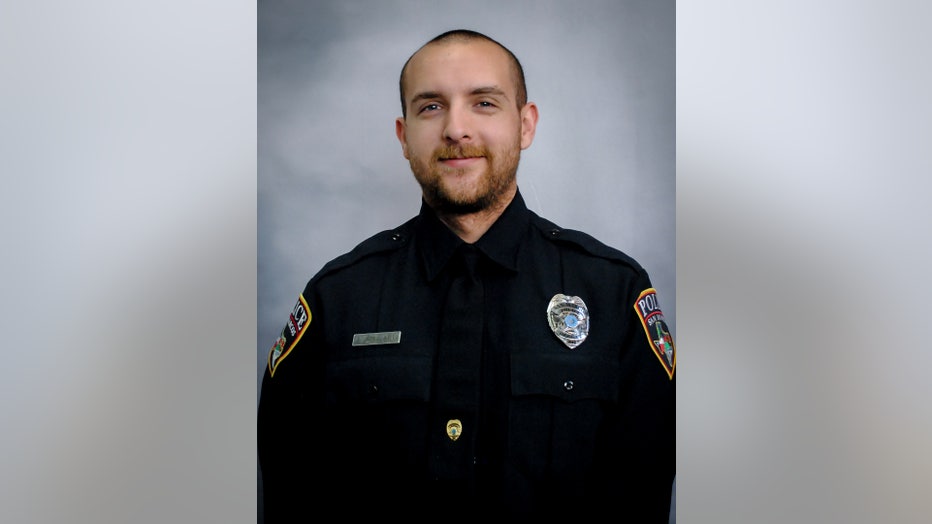 Officer Franco Stewart (SMPD)
According to the City of San Marcos, Officer Franco Stewart was released from physical therapy following a gunshot wound he sustained when he was ambushed during a domestic dispute call in April.
RELATED: San Marcos: One officer dead, two others injured after being ambushed by suspect with rifle
Officer Stewart was given a police escort past the San Marcos Police Department today for "a grand reception from his SMPD family and city staff." 
Stewart, 27, was in critical condition after being shot by 46-year-old Alfredo Perez Delacruz of San Marcos, says the city. Stewart came to SMPD on December 3, 2019, after serving with the McAllen Police Department for two and a half years and briefly serving with the U.S. Border Patrol before returning to street patrol. 
RELATED: San Marcos police officers, suspect identified in ambush shooting
Two other officers responded to the call with Stewart, Officer Justin Putnam and Officer Justin Mueller. Putnam was shot and killed while Mueller was injured along with Stewart.