Satanic Temple unveils goat-headed statue in Detroit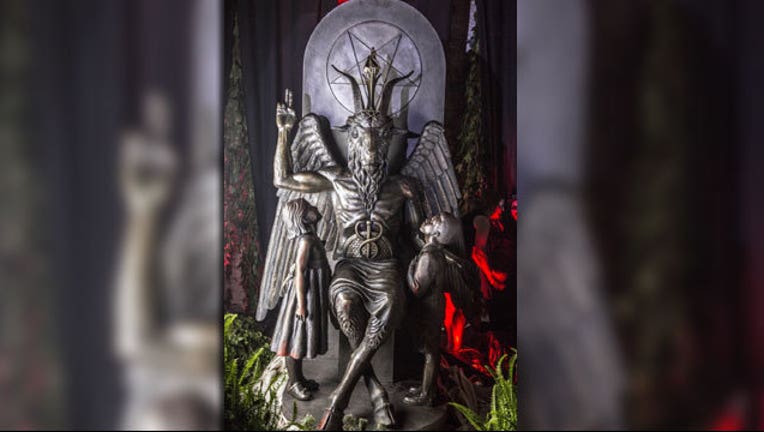 article
Several hundred people gathered over the weekend to see Detroit's newest resident: a nine-foot, 2,000 pound statue of a goat-headed occult idol named Baphomet.
According to FOX News, the Satanic Temple unveiled the bronze figure on July 25 to an estimated 700 attendees at an undisclosed location. The group's initial venue canceled after protests from local religious groups.
The Director of the Detroit Satanic Chapter and national spokeswoman Jex Blackmore says that the group's approach to secrecy with the second venue led to little opposition.
"Protesters arrived for a short time at our first ticketing location, but retreated after only about 30 minutes," Blackmore said. "One woman attempted to block the event entrance and was removed by the police in cooperation with the building's owner. "
The statue will now be stored out of public view until the Satanic Temple says it can find the statue a permanent home. The group says it hopes to display the statue at the Arkansas State Capitol next to a monument of the Ten Commandments.
Find out more from FOX News here.