Search for robbery suspect who stabbed clerk at Sun Mart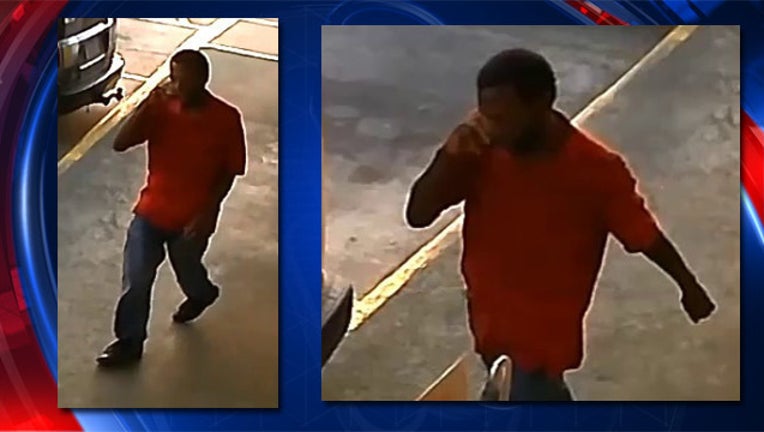 article
Police are searching for a robbery suspect who stabbed the store clerk at a convenience store. 
According to the Killeen Police Department, police officers responded to the Sun Mart located in the 800 block of Rancier Avenue on Thursday, August 10, 2017. Officers were dispatched there around 7:30 am in response to reports of a store clerk being stabbed.
She was airlifted to Baylor Scott and White in critical condition. 
During their investigation, officers learned that a black male had entered the store and walked toward the coolers. The suspect approached the counter with a beverage before walking away.
The store clerk walked towards the suspect and at that point he stabbed her. 
According to police, a second employee was in a back back room of the store and ran out after he heard the commotion. The suspect fled the store. The suspect is described as a black male with a slender build, approximately 5' 9". He was last seen wearing a red polo shirt and blue jeans. 
Anyone with information about this robbery or the suspect is asked to contact Crime Stoppers at 254-526-TIPS(8477) or go online. You can also download the P3Tips App for IOS and Android and give an anonymous tip.  All information given is anonymous and confidential, and if your tip leads to the arrest of the person responsible for this Robbery, you could be eligible for reward up to $1,000 in cash.