Search for suspect who robbed a Texaco gas station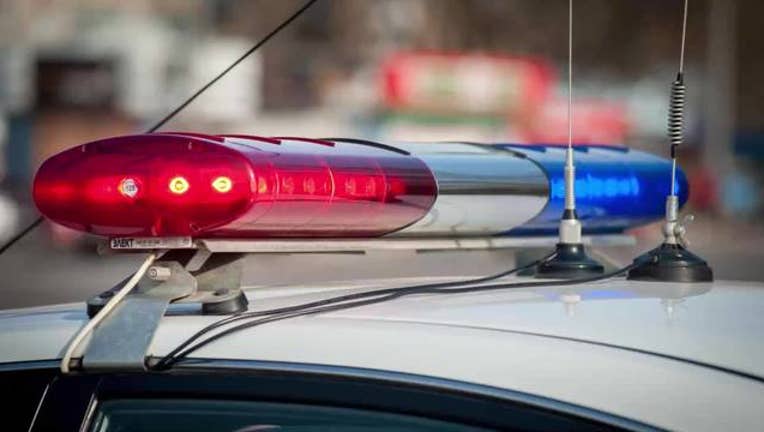 NEW BRAUNFELS, Texas (FOX 7 Austin) - Police are investigating and looking for a suspect following an aggravated robbery that happened at a Texaco gas station in New Braunfels. 
According to the New Braunfels Police Department, a suspect went to the gas station in the 1100 block of I-35 North around 2 a.m. on Thursday, June 6 and threatened the store clerk. The suspect allegedly displayed a handgun before using a note to demand cash from the register.  
The clerk was not injured during the incident.  
The suspect fled from the scene on foot with an undisclosed amount of cash, according to police.  A search of the area by responding officers was unsuccessful in locating the suspect. 
The suspect is described as a black male, approximately 5-feet 3-inches tall with a slender build wearing a gray pullover sweatshirt on top of a separate blue and white striped hoodie with the hood covering his head. The suspect, who is said to be approximately 30-years old, also wore dark-colored knit jogging pants, and all white low-top Nike tennis shoes. 
Anyone with information about the identity or whereabouts of this suspect is asked to contact New Braunfels Police or Comal County Crime Stoppers. Crime Stoppers is offering a reward of up to $4,000 for information that leads to an arrest and/or grand jury indictment.
---
RELATED
New Braunfels woman arrested in connection with May shooting
Dunlap Dam experiences spillgate failure
911 call reporting New Braunfels baby missing released 8 years into investigation