Several Austin lakes to remain closed until June 8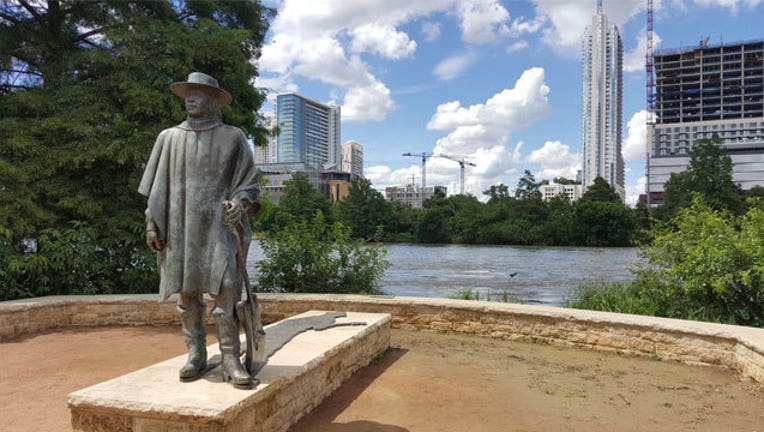 article
*Update* The Austin Fire Chief has determined that due to dangerous conditions still existing, the waterway ban that had been scheduled to end today (6/6) will not be extended through noon Wednesday, June 8.
---
For the past week Lady Bird Lake has transformed into a raging river. The power of the water has caught the attention of several Austinites.
"The rapids I guess, I mean they aren't really rapid, rapids but certainly wasn't what I expected from a lake," Ryan Bruss said.
"You usually don't expect a current that strong. Maybe something that you can, like usually people are doing water sports and stuff like that but they'll get taken away in this," Nastasia Marquez said.
The water has been so strong that the Austin Fire Department will keep several Austin lakes and rivers including Lady Bird Lake closed over the weekend.
"It's still a very dangerous situation because the floodgates are still open and what the danger is, the water is going so fast, that it's unsafe but also something a lot of people don't realize is everything that's in the water." 

Battalion Chief Matt Cox said large amounts of hazardous materials as well as snakes and other animals have made the water too dangerous. Although some dogs have not had issues with the water, some businesses have.
"We're talking about nine or 10 days being closed. so again that does hurt, this is our peak season. We'll lose out on quite a bit of business and revenue as a result but there are lots of people hurting far worse than we are," Matt Knifton, owner of Texas Rowing Center, said.
Governor Greg Abbott made a visit to some of those families during a trip to Brazoria County on Friday.
"We know that your lives are challenged right now, we know that you need support, aid, and protection. I want those who have been affected by these floods to know that Texas is here to help."