Severe weather forces UT to postpone commencement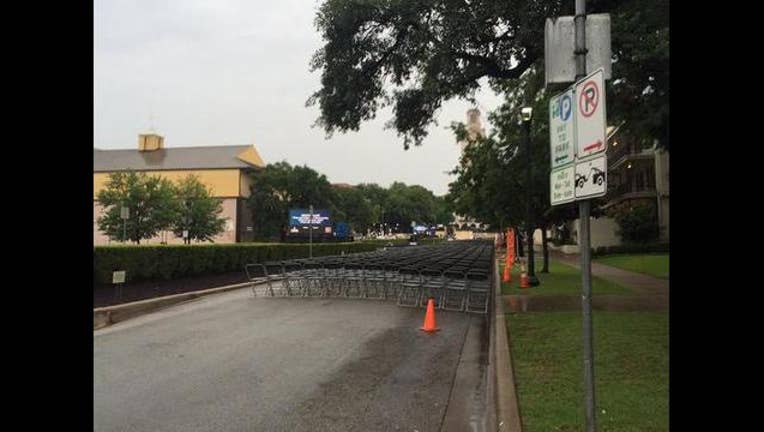 article
*Update*
Fireworks will be shot off Sunday night at 10 pm (barring high winds). Carillon will play Eyes of Texas after the show. Tower orange with '15.
This is an update to a story we reported earlier. The original text is as follows:
The earlier lightning hindered commencement production staff from completing their necessary preparations. In addition, storms and lightning were expected for the hours leading up to and during the ceremony. Graduation ceremonies at individual colleges continued as planned. Officials say they made every effort to let the 8:00 p.m. show go on.
"We share in the deep disappointment that cancellation will cause our graduates and their families," said President Bill Powers. "We made every effort to stage the 2015 commencement as planned. We are very disappointed that we cannot proceed under this evening's severe weather conditions. I want to personally convey my congratulations to all of this year's graduates, and my thanks to our commencement speaker, Darren Walker," said Bill Powers, UT President.
Lightning was the major force in this situation and the school says safety was their number one priority for the graduates and their families.