Sheriff Chody says a man was arrested for making terroristic threat against him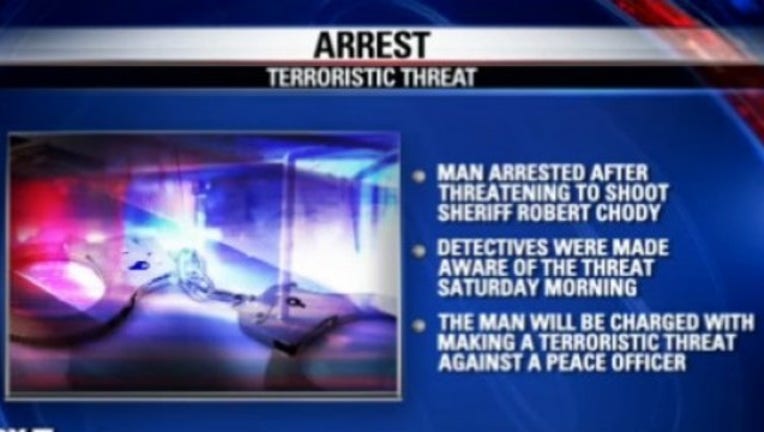 article
AUSTIN, Texas - Williamson County Sheriff Robert Chody said a man is in custody after threatening to shoot him.
The sheriff's office was made aware of the threat Saturday morning, around 9:00.
According to authorities the suspect was charged for making a terroristic threat against a peace officer, a third degree felony.
Sheriff Chody said he believes the suspect saw him on television.
More information is set to be released Monday on the case.