Soaring EpiPen prices leave those with serious allergies in a bind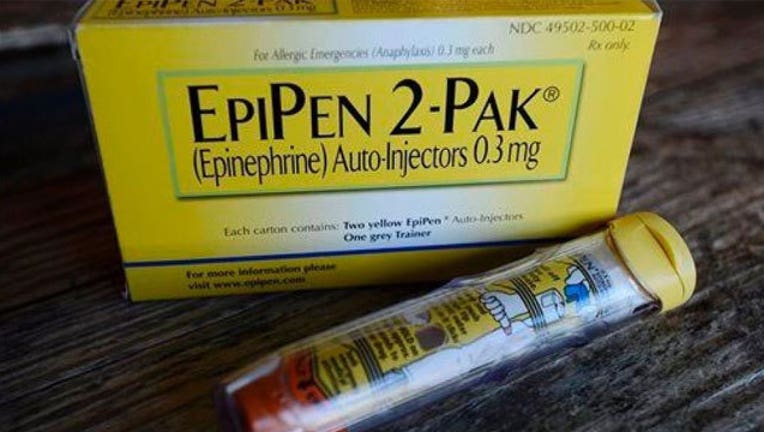 article
More and more people with severe allergies are foregoing life-saving EpiPens as prices skyrocket, Stat reports. Since 2004, the price of EpiPens has risen by 450 percent.
According to WISC, they're $170 more expensive than they were just six months ago—figure about $600 for a two-pack. "They cost too damn much," a doctor with the National Association of State EMS Officials tells Stat.
The higher costs aren't just affecting families. Some states require schools and fire departments to stock EpiPens, which are eating up more and more of their budgets.
One allergist blames a lack of competition, pointing out that at this point "EpiPen is like Kleenex." One competitor was recently taken off the market, and the FDA refused to approve a generic EpiPen earlier this year.
More than three-quarters of the 4 million prescriptions written last year for EpiPen-like devices were for the EpiPen brand, Money reports. The rising price of EpiPens could have dangerous repercussions besides just potentially dying from an allergic reaction.
One mother whose son is deathly allergic to milk was going to be charged $1,200 for EpiPens, so she declined to fill the prescription and instead bought a supply of epinephrine and syringes at a pharmacy for $20.
"Anyone using this approach would require extensive medical training to do it effectively and safely, without contamination or accidental intravenous injection," says one doctor, who, granted, works for an organization sponsored Mylan, the EpiPen's manufacturer.
Mylan says the price of EpiPens is increasing because of "multiple, important product features and the value the product provides." However, this seems only be a problem in the US.
Read more on FOX NEWS.