State Rep. files complaint against same-sex marriage judge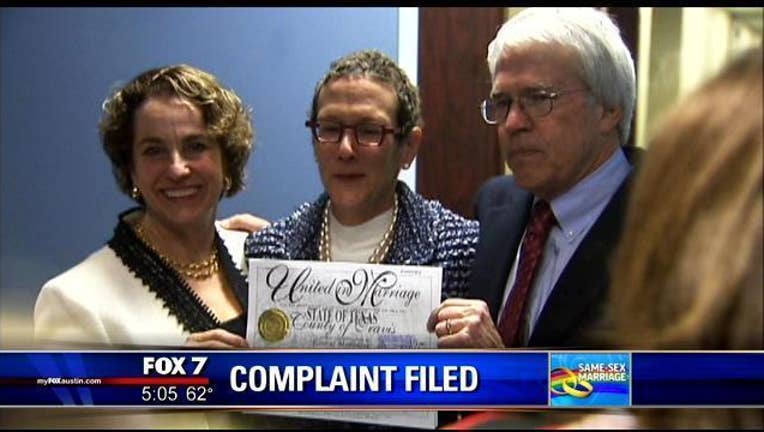 article
AUSTIN, Texas - State Rep. Tony Tinderholt filed an official complaint with the state commission on judicial conduct against Judge David Wahlberg.
He's the Travis County judge who ordered the issuance of a same-sex marriage license.
The Arlington rep. says Texas law requires judges to notify the Attorney General's Office regarding a ruling on statutory grounds.
The state's only sanctioned same-sex marriage came about last Thursday after another judge ruled the state's ban on same-sex marriage unconstitutional.
Wahlberg then ordered the issuance of the license.