Still no deal in rich financier teen sex victims' lawsuit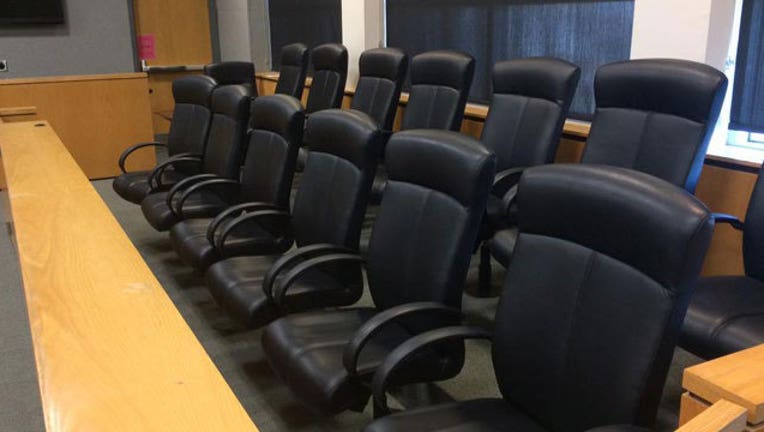 article
WEST PALM BEACH, Fla. (AP) — Despite two intense days of negotiations, a settlement remained elusive Tuesday in a lawsuit filed against the U.S. government by two women who claim their rights as victims were violated in a case involving abuse of numerous teenage girls and a wealthy, well-connected South Florida sex offender.
U.S. Magistrate Judge Dave Lee Brannon said after more than three hours of talks in West Palm Beach that the attorneys for two women known as Jane Does 1 and 2 and Justice Department lawyers were at an impasse. The women claim they were improperly left in the dark about a non-prosecution agreement reached between the Justice Department and financier Jeffrey Epstein.
Under the secretly negotiated 2008 deal, Epstein, 63, was permitted to plead guilty to lesser state charges and served just over a year in jail — with the promise that he would never face federal charges and a potentially much longer prison sentence. Authorities say Epstein abused at least 30 girls lured with cash payments between 1999 and 2007, including the two Jane Does who were only 14 at the time.
Brad Edwards, attorney for the Jane Does, said the lawsuit negotiations are confidential but added that the women's goal from the beginning was to obtain an acknowledgement of wrongdoing from the government, possibly a fine paid to a victims' rights group and some guarantee that similar deals are off-limits in the future. He added that Jane Doe 1, who attended the negotiating session, feels responsible to reach a satisfactory conclusion for all the victims, some of whom were her high school friends.
"She's carrying a very heavy weight," Edwards said. "She's not going to budge."
The lawsuit also seeks to nullify Epstein's non-prosecution agreement with the Justice Department, but Edwards said even if that happened there's no guarantee he would ever face new federal charges. Two Justice Department lawyers involved in the talks declined comment, as did an attorney for Epstein.
One sticking point, Edwards said, is that the Justice Department has refused to acknowledge it was required to consult the victims prior to reaching the deal with Epstein. A federal judge previously ruled that the government should have done that even though Epstein had not yet been indicted by a grand jury. The government insists he had to be indicted first.
"That's sort of a fundamental disagreement. That is still holding us back," Edwards said.
In another twist, Jane Doe 1, now 28, was brought to court wearing handcuffs and leg chains. Edwards said she was jailed on a parole violation stemming from a theft charge in a town along Florida's west coast, but wouldn't provide any further details. That required U.S. Marshals to bring her to the West Palm Beach courthouse.
If there is no settlement, both sides have already asked a judge to rule in their favor based on court filings. It's also possible there could be a trial before a judge at some future date.
The case made international headlines last year after another victim, Jane Doe No. 3, claimed in a sworn statement that Epstein had her perform sexual favors as a teenager for a number of wealthy and powerful men including Britain's Prince Andrew. The royal family repeatedly denied any wrongdoing by the prince. Jane Doe No. 3 is not involved directly in the lawsuit.
___
Follow Curt Anderson on Twitter: http://twitter.com/miamicurt