Storms result in almost 150 lost and displaced animals at Austin Animal Center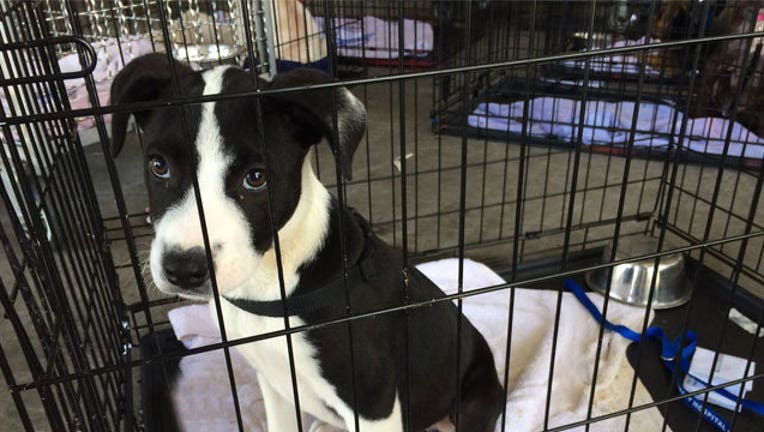 Austin Animal Center is asking for the community's help in locating the owners of the lost pets. Most dogs that have come into the center in the past week appear to be owned animals, but they have not yet been reclaimed.
"We need help saving pets lives, now more than ever. The situation at the Animal Center today is serious; we are completely out of space for incoming pets right now. We have many beautiful, owned and well cared for dogs and cats sitting in kennels and cages waiting for their families to come and take them home.", says Chief Animal Services Officer, Tawny Hammond.
People can help by talking to their neighbors and friends about how to locate a lost pet and utilizing social media to help spread the word where Austin Animal Center is located and how easy it is to reclaim your lost pet. Offer a family a ride or help in coming to the Center to reclaim their pet. Lost pets are held for three days before they become property of the city and available for adoption, per state law.
Austin Animal Center is also asking anyone who has room in their home to please, foster a medium to large dog for a minimum of two weeks to help alleviate the current space issues. Potential fosters are encouraged to come to the shelter and pick out a dog. Dogs available for foster can be identified by their kennel signs.
Reclaim fees are being waived for any spayed or neutered dog or cat until further notice. If a reclaimed pet is not altered, a discount is being offered for the spay or neuter surgery.
The Center is also offering $20 adoptions to anyone who adopts a pet by Sunday, May 22. All adopted pets will have spay/neuter surgery, vaccinations, a microchip and ID tag.
The Center also offers free microchips and ID tags to all pets of Travis County, no appointment necessary.
The Austin Animal Center is open daily 11 a.m. to 7 p.m. at 7201 Levander Loop. For more information, call 3-1-1 or visit www.austinanimalcenter.org.
For photos of lost or adoptable pets and updates about Austin Animal Center, check the Center's Facebook.