Suspect in NW Austin officer-involved shooting case identified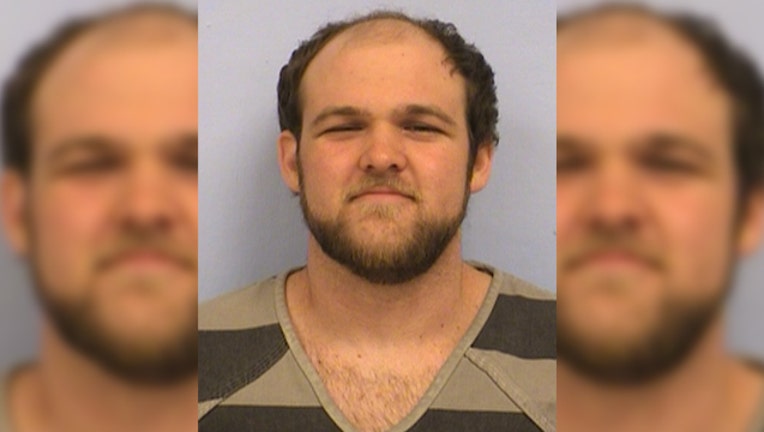 The man involved in the Austin Police Department officer-involved shooting at Mesa & Spicewood Springs on August 3 has now been identified.
Court documents show that 27-year-old Craig Anthony Carter has been charged with attempted capital murder which is a first degree felony.
Police responded to a call at around 7 a.m. from a resident at an apartment complex on Wood Hollow Drive who said she saw a man walking through the parking lot brandishing a handgun.
The caller stated that the person appeared to be in a half conscious state and was fully extending and pointing the handgun. Officers arrived but couldn't find the man.
About 30 minutes later, just before 7:40 a.m. a 9-1-1 call was received from a person in the 4700 block of Chiappero Trail. Documents state that the a man was heard cursing and a female was heard screaming for help on the call. Additional 9-1-1 calls that were received stated that a gun was involved.
The female victim on the call identified the man as Craig Anthony Carter and she told the responding police officer that Carter had physically assaulted her and pointed a handgun at her. Officers arrived but Carter had fled in his car.
While searching the area, officers located Carter's vehicle and attempted a high risk stop. Documents state that Carter didn't stop and continued to evade and speed. Carter violated multiple traffic laws which resulted in a lengthy pursuit.
The documents say that those in pursuit of Carter were clearly wearing Austin Police Department uniforms and their vehicle were marked patrol vehicles. The emergency lights and sirens were also used.
The pursuit ended when an officer disabled Carter's vehicle in the intersection of Mesa and Spicewood Springs. Carter emerged from the driver's side door and fired at officers. Officers returned fire and Carter attempted to flee on foot.
Carter was hurt but it's not clear the extent of his injuries at this time.