Suspect wanted in North Austin shooting has been arrested
AUSTIN, Texas - A suspect connected to the homicide of Matthew Jarrett Lee in North Austin has been arrested. 
According to APD, Emilio Ortiz was arrested around noon after attempting to steal a car in the 8300 block of N. IH-35 at the Woodland Heights Apartments. The vehicle's owner was alerted by a neighbor and both men confronted Ortiz. A fight ensued but the men were able to contain Ortiz until police arrived. He was identified as the murder suspect once taken into custody. 
One neighbor sustained minor injuries and was treated on scene. Ortiz also sustained injuries and was transported to a local hospital for medical care. 
Ortiz has been charged with first degree murder and has a $500,000 bond. Additional charges may be added after consultation with the District Attorney's Office.
APD is still seeking information about a female suspect seen with Ortiz on the night of Lee's death.
---
A man is dead after a shooting in North Austin.
30-year-old Matthew Jarrett Lee was found shot in a parking lot near 9010 Galewood drive. 
Officers say they received several 911 calls about a shooting just before 1 a.m. When police arrived on scene they found a good samaritan trying to save Lee, however he died of his wounds.
Police have named 26-year-old Emilio "Lelo" Ortiz as a suspect in this case, alongside an unidentified hispanic female around the age of 25.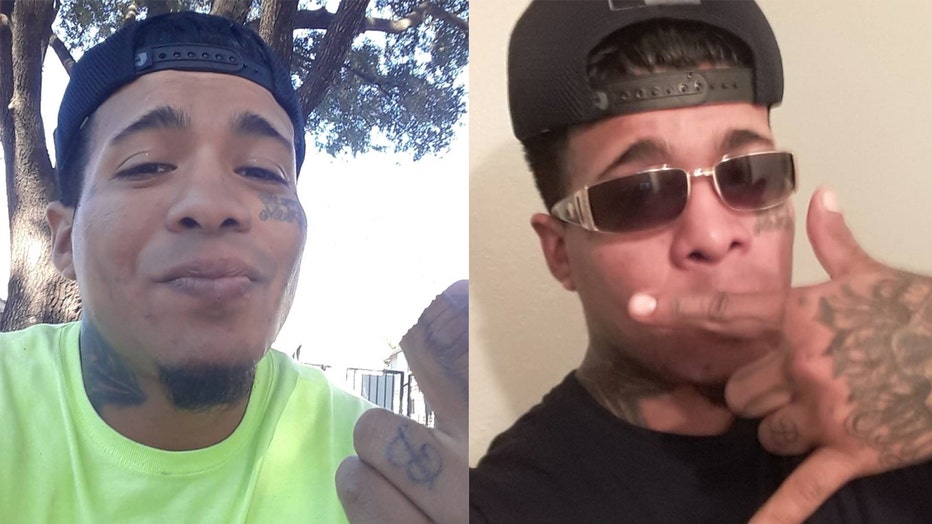 Photos courtesy of the Austin Police Department
Based on preliminary information gathered, it does not appear there is a threat to the general public. 
Detectives are asking anyone with video footage or information to call Crime Stoppers at 512-472-TIPS. 
Officials say this is the second shooting in a matter of weeks at the same apartment complex.
The incident happened just hours after an officer involved shooting about four miles away.