Suspicious package sent to NJ Sen. Cory Booker, FBI says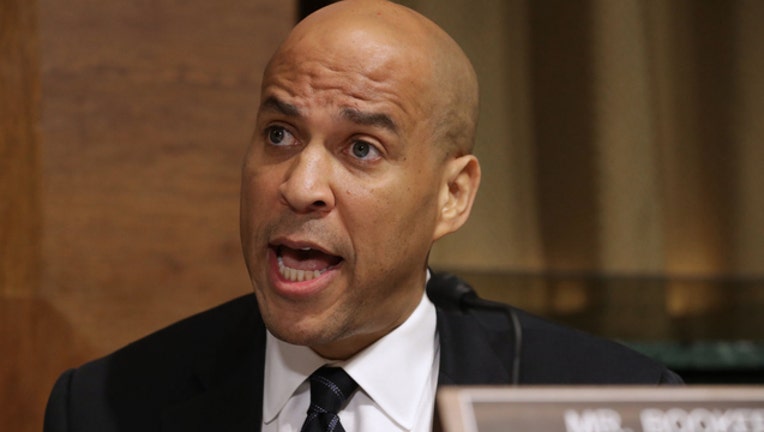 article
WASHINGTON (AP) -- -  A suspicious package addressed to Democratic Sen. Cory Booker of New Jersey, and similar to crude pipe bombs sent to prominent critics of President Donald Trump, was recovered Friday in Florida, the FBI said. 
None of the devices have exploded. The FBI is doing a nationwide manhunt for whoever is sending the pipe bomb packages, and officials are trying to determine if the sender or senders was trying to sow fear or actually cause physical destruction. 
Early Friday, the FBI tweeted that it "has confirmed an 11th package has been recovered in Florida, similar in appearance to the others, addressed to Sen. Cory Booker."
Booker is a potential 2020 presidential contender. Devices have also been sent to former President Barack Obama, former Vice President Joe Biden, Hillary Clinton and CNN.
At a press conference Thursday, officials in New York would not discuss possible motives or details on how the packages found their way into the U.S. postal system. Nor would they say why none of the packages had detonated, but they stressed they were still treating them as "live devices."
"As far as a hoax device, we're not treating it that way," police Commissioner James O'Neill said.
Details suggested a pattern -- that the items were packaged in manila envelopes, addressed to prominent Trump critics and carried U.S. postage stamps. The devices were being examined by technicians at the FBI's forensic lab in Quantico, Virginia.
The packages stoked nationwide tensions and fears as voters prepared to vote Nov. 6 to determine partisan control of Congress -- a campaign both major political parties have described in near-apocalyptic terms. Even with the sender still unknown, politicians from both parties used the threats to decry a toxic political climate and lay blame.
"A very big part of the Anger we see today in our society is caused by the purposely false and inaccurate reporting of the Mainstream Media that I refer to as Fake News," Trump said on Twitter. "It has gotten so bad and hateful that it is beyond description. Mainstream Media must clean up its act, FAST!"