Swift water rescue teams prepare for stormy night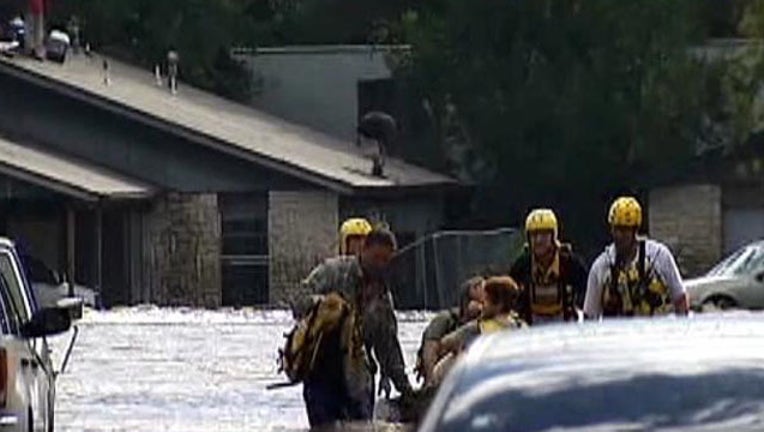 article
AUSTIN, Texas - Local swift water rescue teams are preparing for what could be a stormy night. That includes 6 members of the Austin Fire Department who are part of a statewide response unit.
Bull Creek was calm Friday morning. AFD's water patrol boat cut across the surface as if it was floating on a sheet of glass. Conditions were ideal but firefighter Duane Carter knows looks can be deceiving- and not just here.
"There are a lot of areas where the low lying areas ... you look around and there is no water, when the water breaks the banks, those areas, the low lying areas ... you'll get walled in by water on both sides and won't be able to get out," said Carter.
By mid-morning, a barricade was ready to go up at low water crossings in west Austin that is usually covered with water. Not far away a 6 person water rescue response team was preparing to roll out of station 31. The crew was activated as part of a special statewide response plan. The team is trained to be flexible just like the boat that will go with them.
"And that's what a lot of things about the water, you don't what it's doing, its relentless, its unforgiving, so you've got to prepare for that ahead of time, what's the water doing here, is it hitting guard rails fences things of that nature," said Team Member Travis Blasingame.
The state response team, which can also be split into two 3 member teams, could be sent anywhere. Four other AFD boat crews will remain and cover the metro area.
An example of how things can quickly turn ugly, took place about a year and a half ago. Many were caught off guard by the Halloween flood of 2013. There were roof top rescues by boat, and even helicopters were used to pulled people out of harm's way. Battalion Chief Matt Cox described that event as a worst case scenario, but added, a lot of improvements have been made since that storm hit.
"The thing we needed the most that night were more boats, we've got more boats in Austin, and we've drawn upon more resources from outside agencies, whether it be National Guard or whatever, we've got a bigger better plan to draw upon those resources quickly should we need them," said Chief Cox.
That plan, according to Cox, will continue to be adjusted to prepare for the next storm.