SXSW 2020 holds free events for the public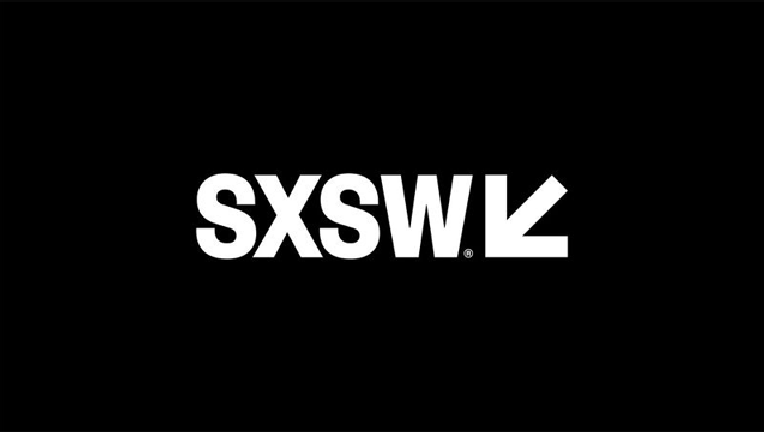 article
AUSTIN, Texas - If you don't plan on buying a badge for SXSW, there is still plenty to do during the week-and-a-half event. SXSW has announced a lineup of events that people can attend for free covering everything from music, film, art, e-sports, and more from March 11 to 22. 
Here are the free events you can attend during SXSW: 
SXSW EDU Expo | March 11 
The SXSW EDU Expo will serve as the central hub for innovations in learning at the SXSW EDU. The space features curated programming and networking alongside interactive exhibits showcasing what is new in learning. Some highlights include: 
Future Sketches - An immersive digital art space made to stimulate interest in technology, science, and creativity. 
PBS KIDS Meet and Greet -  A meet and greet in which attendees can meet characters from PBS KIDS shows such as Xavier Riddle and the Secret Museum, Let's go, Luna! and Daniel Tiger's Neighborhood. 
Cactus Makes Perfect  - A hands-on workshop that will teach participants to weave academics into cooking, with the opportunity to make tortillas and nopal salads. 
20x2 at SXSW | March 13 
20x2 at SXSW takes twenty creatives and gives them two minutes to answer a question before a live audience. 20x2 has been showcased at SXSW for the past nineteen years.  
SXSW Community Conversations | March 13 - 15
SXSW Community Conversations brings a series of panels and events hosted by POC that aim to educate, inspire and provide networking opportunities. Three days of compelling conversations and exciting events in which attendees will hear from speakers of color who are changing the game in entertainment, cannabusiness, tech, politics and so much more.   
SXSW Second Play Stage | March 13 - 21 
The SXSW Second Play Stage series features official SXSW Showcasing Artists performing "happy hour" sets at select Austin hotels. These shows provide an excellent opportunity to see completely stripped-back, intimate performances from unique artists. 
ReThink Austin 2020 | March 14
ReThink Austin 2020 strives to cultivate a fluent community of diverse professionals focusing on topics that are impacting the underserved communities of Austin. The event is presented by Harlem Labs and the Austin Urban Technology Movement. 
SXSW Community Service Awards | March 14 
The SXSW Community Service Awards honor and celebrate six individuals and six organizations for their dedication to fostering positive community impact. The Community Service Awards are presented by Kendra Scott.
Community Screenings | March 14 & 15 
Enjoy SXSW Film at Community Screenings. All community screenings take place at the AFS Cinema and the Rollins Theater at the Long Center. Screen selections such as AFS ShortCASE, Faces of Austin, Austin School of Film Community Works, and more. 
SXSW Wellness Expo | March 14 & 15 
The SXSW Wellness Expo is returning for its third year with over 150 wellness lifestyle brands participating. This exhibition brings together thousands of individuals interested in exploring and participating in healthy living to engage first-hand with the rapidly growing health and wellness industry.  The Wellness Expo consists of three distinct areas: the Wellness Stage, Conscious Conversations, and the Fitness Stage. Local and national figures will lead fitness sessions, classes and speeches focusing on healthy living, fitness, and nutrition. 
SXSW Spotlight Showcases | March 16 - 22 
The SXSW Spotlight Showcases is part of a music festival that features over 1,700 showcasing artists from all over the globe performing a wide range of genres. Held at more than 90 live music venues around downtown Austin for 30,000 industry reps, over 3,000 media members and thousands of fans. A selection of this Music Festival showcases has been made free and open to the public.
SXSW Market Place | March 19 - 21 
SXSW Marketplace is a collection of pop-up shops featuring dozens of unique, local, national, and global brands. The Marketplace creates a unique shopping experience at the epicenter of SXSW and is curated for attendees to find the freshest trends in clothing, accessories, art, and more.
Flatstock 73 | March 19 -21 
Flatstock 73 will display the works of the world's top poster artists. The show provides a way for talented artists to present their varying styles, colors, and techniques. The audience will have the opportunity to purchase fine poster art and meet the creators. The event will be hosted by the American Poster Institute. 
SXSW Outdoor Stage | March 19 - 21 
The largest stage at SXSW, the SXSW Outdoor Stage at Lady Bird Lake will feature a series of free concerts from Thursday, March 19 to Saturday, March 21. The line up is subject to change but here is the schedule to date: 
Thursday, March 19 
4:00 p.m. Gates Open 
5:45 p.m. TBA 
6:35 p.m. Overcoats 
7:35 p.m. JP Saxe 
8:40 p.m. Milky Chance 
Friday, March 20 
4:00 p.m. Gates Open
5:45 p.m. Whitney Rose 
6:35 p.m. The Band of Heathens 
7:35 p.m. Soccer Mommy 
8:40 p.m. Margo Price 
Saturday, March 21 
Selena for Sanctuary presented by Voto Latino and Steve Madden 
4:00 p.m. Gates Open
5:45 p.m. Superfónicos
6:35 p.m. Principe Q 
7:35 p.m. Chris Perez Project  
8:40 p.m. Selena for Sanctuary featuring Carla Morrison, Victoria La Mala, Goyo (ChocquibTown), Sofia Reyes, Nina Diaz, Chris Perez, San Cha, Lehman High School Band and a house band under the musical direction of Wil-Dog (Ozomatli) 
eMLS Club | March 21 
The eMLS Cup is built around the EA SPORTS™ FIFA franchise. The eMLS converges gaming and soccer to grow its next generation of fans. Attendees who catch the eMLS Cup at SXSW will not only get to learn by watching the best FIFA players in North America battle it out on stage to be crowned eMLS Cup champion, but they will also be part of an environment where FIFA, soccer, and music come together.