Teen charged with murder in fentanyl death of 15-year-old Lehman HS student
HAYS COUNTY, Texas - A teenager is facing a murder charge in the fentanyl poisoning death of a Lehman High School student.
On April 11, Hays County Sheriff's Deputies say they were dispatched to a home in the 100 block of Cotton Gin Road in Kyle, where they found a 15-year-old Lehman HS student unresponsive. EMS attempted life-saving measures, but the student died.
Deputies say the preliminary cause of death was an accidental overdose on fentanyl.
During the investigation, deputies say they identified the person believed to have sold the fentanyl to the juvenile as 18-year-old Jaquell Desean Ray.
Ray was arrested the same day the 15-year-old died and charged with Delivery of Controlled Substance or Marijuana to Minor, a 2nd degree felony. On May 1, investigators filed additional charges of Delivery of a Controlled Substance or Marijuana to Minor and Murder, a first degree felony.
Bond was set at $100,000 for each of the Delivery of a Controlled Substance charges and $300,000 for the murder charge.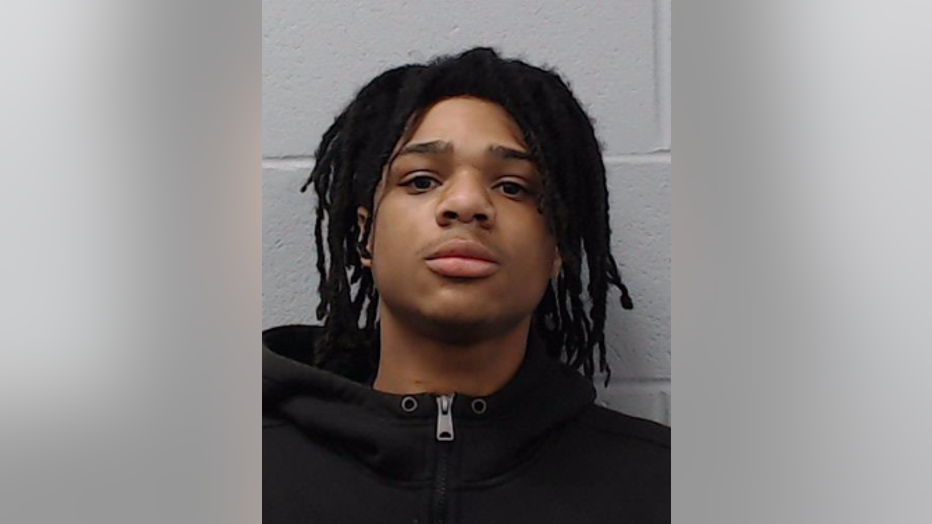 Jaquell Desean Ray, 18, is charged with one count of Murder and two counts of Delivery of Controlled Substance or Marijuana to Minor. (Hays County Sheriff's Office)
"People are deliberately supplying our children with this drug, and we face a public health crisis," Hays County District Attorney Kelly Higgins said in a press conference Wednesday.
Higgins explained that if you are committing a felony, and you do something that results in someone's death, you can be charged with murder. This is the first time the law has been applied this way in a fentanyl case in Hays County, but not in Texas. 
"To sell fentanyl is to risk a life sentence. This is the message. We will present this case to the grand jury as charged and will prosecute with all the gravity demanded of society that loves its children," Higgins said.
"If there's an overdose, we want to work backwards to find out how this individual, where he got these drugs," Hays County Sheriff Gary Cutler said.
The DEA spoke about expanding their overdose investigation team, partnering with agencies to arrest those selling fentanyl and bringing justice to affected families.
Officials stressed the need for parents to talk to their children about the dangers.
"Cartels are targeting your children through social media, which has become the superhighway to the drug trade. Drug dealers are using emojis and other items to sell drugs online," Tyson Hodges, assistant special agent for the DEA Austin office, said.
For those buying drugs, "stop gambling with your life. There's no legitimate prescription pill that can be purchased through social media," Hodges said.
For selling, "you will be the target of this investigation, and we will come after you," he said.
Janel Rodriguez lost her son to fentanyl last August and now does advocacy work.
"My hopes are that we can get Hays County under control and make an example out of the arrest we already have. Just getting through to our kids, just finding the root, just making our county safe," she said. "There are thousands of children that I'm reaching, unfortunately we can't save them all. A teenager's going to make their own decision, but I will keep on fighting."
The Hays County Sheriff's Office says within the county from Jan. 1, 2022 - Apr. 30, 2023, there have been 52 total overdose incidents, with ten of them resulting in death. 
There have been 14 related arrests in that time frame. Higgins says not all of them have the right evidence to pursue a murder charge, but they will pursue that charge if the evidence is there. 
If you have information regarding this investigation, contact Deputy Zach Piatt with the Hays County Sheriff's Office at 512-393-7896 or Zach.Piatt@co.hays.tx.us. You can also contact Crime Stoppers anonymously by calling 1-800-324-TIPS or you can submit your information online to Tip Line P3tips.com as well as submit a tip on the Hays County Sheriff's Office App.