Teen saves 4-year-old's life just 20 minutes into his summer job as lifeguard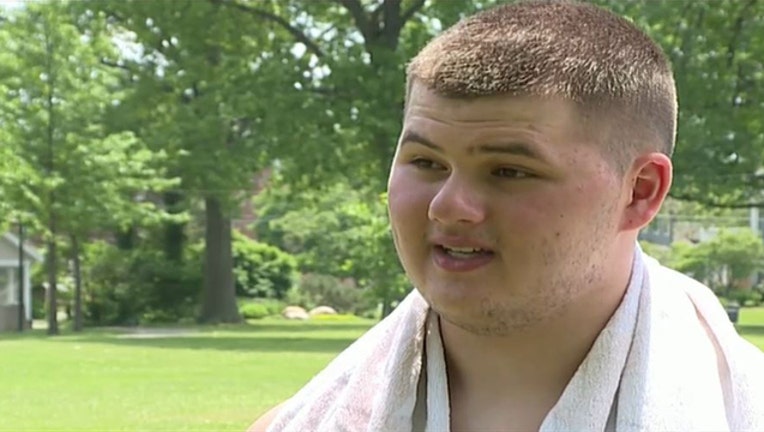 article
An Ohio teen had just settled into his first ever shift as a lifeguard at the community pool when his training was needed, urgently.
Jack Viglianco was on his first day on the job at Lakewood Aquatics in Lakewood, Ohio, when he heard a young swimmer screaming for help.
The 4-year-old boy was at the pool on a field trip when he got in too deep. Jack was just 20 minutes into his shift and when he heard the boy cry for help, he jumped right into the water to put this life-saving skills to work.
"I heard like a help, ah, kind of thing and I looked over and I saw a guy who's probably like 3'6", in the 4-foot water and gasping for air," Jack said.
Diarrhea outbreaks linked to swimming pools on the rise in US
The young lifeguard had just finished a 5-hour orientation the day before so he was primed and ready to go straight into action.
"Active drowners can still breathe, and they're still above water, but they are in the act of drowning," he said.
His manager, Matt Demaline, said that Jack did exactly what he was supposed to do.
"Jack activated our emergency response plan. He got down off the chair and jumped in and helped the kid to safety," Demaline said. "He had just completed also a five-hour orientation the day before for all of our new and returning staff and we were ready to go, day one."
Jack says lifeguarding has been his passion and a dream come true. It's a first day on the job that he will never forget.
"I was realizing that I just saved a kid's life and that is something not many other people can say. Nothing my friends have ever said."
READ NEXT: Neighbors help rescue toddler from pool