Teens arrested in connection to shooting in Elgin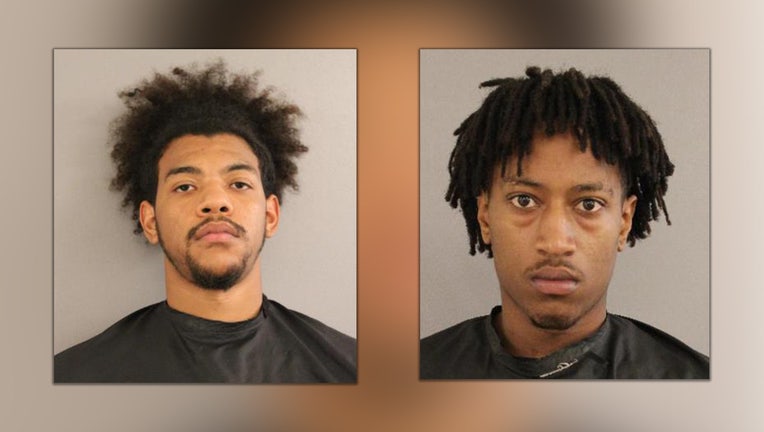 article
ELGIN, Texas - Police have made three arrests in the shooting of two men in Elgin.
Investigators say they were responding to a disturbance on June 20 around 5:45 p.m. in the 600 block of Alley A when they found two males who had been shot.
The victims were taken to St. David's in Bastrop.
Through a lengthy investigation three suspects believed to be responsible for the shootings were identified as: 20-year-old Damien Hernandez, 19-year-old Raderrick Harvey, and a 17-year-old.
Hernandez was arrested on June 25. Harvey was arrested on June 30. And the 17-year-old was arrested by the United States Marshal's Service on July 10.
Each of them are charged with aggravated assault with a deadly weapon and are currently being held in the Bastrop County Jail.
Anyone with additional information regarding this investigation please contact Detective Marco Solorio at 512-285-5757 or marco.solorio@elgintexas.gov.