Texas AG: Local health authorities may not close all schools to prevent COVID-19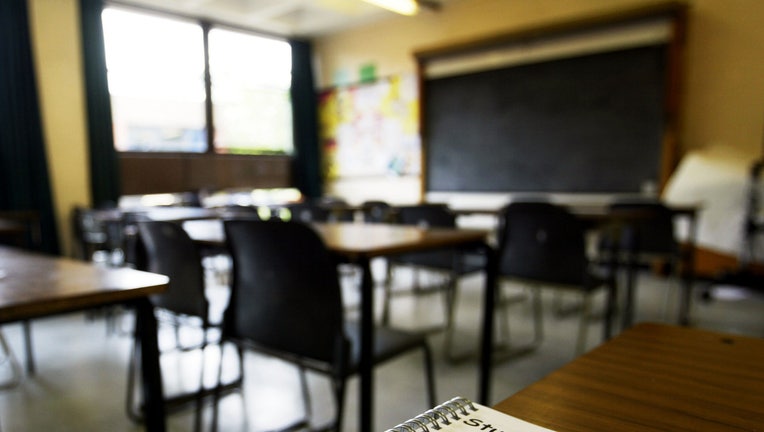 article
DALLAS - Texas Attorney General Ken Paxton issued legal guidance Tuesday saying local health authorities do not have the power to delay reopening schools in order to halt future COVID-19 outbreaks.
Paxton said that while local health authorities "may possess some authority to close schools in limited circumstances, they may not issue blanket orders closing all schools on a purely preventative basis."
The decision on when to reopen should be left up to school leaders in the respective districts or private school campuses, Paxton said.
"Education of our children is an essential Texas value and there is no current statewide order prohibiting any school from opening," he said.
The announcement on Tuesday adds another layer of complexity to the ongoing efforts of educators to start the 2020-21 school year amidst the coronavirus pandemic.
It's not yet completely clear what the guidance means for schools in counties that have already issued health orders.
Dallas County officials have already issued a health order barring Dallas County schools from holding in-person classes until Sept. 8.
Similarly, schools in Harris County and the city of Houston were also ordered to hold off on in-person instruction until Sept. 8.
Dallas County Schools
Dallas County Judge Clay Jenkins tweeted that Paxton's legal opinion would not change much for Dallas County schools.
Dallas ISD says it does not change anything as far as its current back to school plans, which includes offering both in-person and remote learning when school starts Sept. 8. But the district says it might make a big difference in whether the district receives money from the state later this fall.
Dallas ISD Superintendent Dr. Michael Hinojosa says the district will receive state funding through November for the online land in-person instruction. But because of the attorney general's ruling, he believes if Dallas ISD does not have students in seats after that time, the district will not receive state funding. The superintendent says it puts pressure on him to open back up.
"You're right on to something, and very few people have picked that up," Hinojosa said. "If the county had told us we had to stay home, then we would still collect money. But now, this ruling changes that."
The attorney general's ruling undoes the health order Dallas County Health Director Dr. Philip Huang put in place for Dallas County schools on July 16 by delaying in-person education and extracurricular activities until Sept. 8.
Huang issued the order only after the Texas Education Agency came out and said local health authorities could be the authority on that. The TEA changed its stance Tuesday after the Paxton opinion.
"There's a lot of mixed messages," Huang said. "First, they say, 'You can't do something.' Then, they say, 'Oh, this is the way you can. This is the pathway the locals can do this.' Then they say, 'Things are getting bad because the locals aren't enforcing what we're doing,' after they previously said, 'You can't enforce what we're doing.' It makes it confusing."
Dallas ISD parents have until Aug. 25 to decide whether their students will do school online or in person.
Both Hinojosa and Dr. Huang say they're trying to give straightforward information and advice to parents, but politics makes it hard.
Tarrant County Schools
Over in Tarrant County, there could be another possible calendar shuffle where county health officials said schools couldn't hold in-person classes until Sept. 28.
READ MORE: Tarrant County delays in-person school until Sept. 28
On Monday, a group of parents demanded answers from Tarrant County Judge Glen Whitley. Most of them were in favor of districts and private schools making their own decisions.
In response to the attorney general, Fort Worth ISD said, "we will confer with our attorneys and determine what the safest course of action is for Fort Worth ISD children and employees." 
Judge Whitley has made it clear he supports local control by school districts. He says the initial order was in the midst of a more grim outlook with COVID-19 numbers.
"If there was an outbreak in a particular school, the public health authority would have that authority to go in and close that particular school down. But to have a blanket order that did that without an event occurring within a school was what the AG said was beyond their authority," Whitley said. "The folks who need to be making the decision on the opening of the schools and how those schools should open are going to be making them, and that's the way it should be."
During a town hall Tuesday, Fort Worth ISD Superintendent Dr. Kent Scribner said they are prepared to do in-person and virtual. The decision will have to be made at a board meeting that could happen this week.
"For months, we had a plan for both to begin on August 17 for those parents who wanted in-person and those parents who wanted their students to learn virtually. Those numbers were about even. About 52 percent of our parents voted for in-person and 48 percent voted for virtual," Dr. Scribner explained. "Two or so weeks after the fourth of July, we saw those numbers shift dramatically. It was more 60 percent virtually during that period of time."
Late Tuesday night Keller ISD told parents: "with TEA's updated guidance, school will begin on Aug. 19 with families able to choose whether their student(s) will attend in-person or virtually."
The Eagle Mountain-Saginaw ISD quickly let parents know Tuesday it is returning to its original plan decided on before any health order that both in-person and remote learning will be offered when school starts Aug. 20.
And like Fort Worth ISD, Carroll ISD has not made a decision yet.
The Southlake Superintendent Dr. David Faltys told FOX 4 in a statement: "We are evaluating whether we have the ability to offer in-person and remote instruction day one on August 24th."
Faltys said the majority of Southlake parents support in-person learning for students.
Multiple school district officials say to expect possible special-called board meetings soon to make final decisions.