Texas drag ban ruled unconstitutional; federal judge issues permanent injunction
HOUSTON - A district court judge has ruled Texas' ban on drag shows unconstitutional.
A federal judge in the Southern District of Texas has issued a permanent injunction blocking the legislation from becoming law. This also stops the Texas Attorney General and other government officials from enforcing any part of the ban.
Previously a temporary restraining order had been in place and extended blocking Senate Bill 12 from going into effect on Sept. 1.
SB 12 targets any performance that could be perceived as "sexual" and proposes criminal penalties, including up to a year in jail, for artists and others who support them.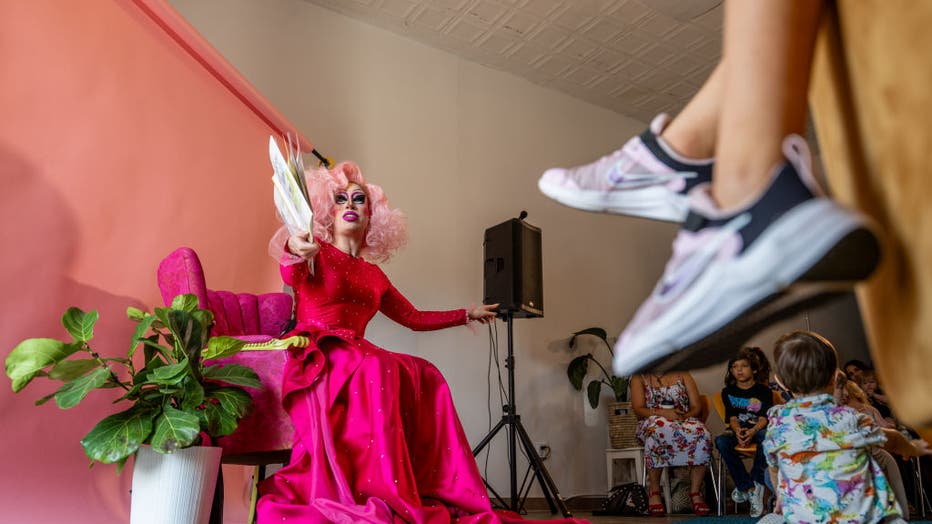 AUSTIN, TEXAS - AUGUST 26: Austin, Tx drag queen Brigitte Bandit reads a book during a drag time story hour at The Little Gay Shop fashion accessories store on August 26, 2023 in Austin, Texas. SB12, a bill seeking to regulate sexually oriented perfo
RELATED COVERAGE
The ACLU of Texas, which filed a lawsuit in August along Baker Botts LLP on behalf of LGBTQ groups, businesses and Austin drag queen Brigitte Bandit, previously said SB 12 violates the First and Fourteenth Amendments and threatens the livelihood and free expression of many Texans, including drag performers.
"Today's ruling blocks a law that threatens some of the most cherished First Amendment freedoms we all hold dear," said ACLU of Texas attorney Chloe Kempf in a release. "S.B. 12 attempts to suppress drag artists and the LGBTQIA+ community, and its steep criminal and civil penalties would harm Black and Latinx transgender Texans the most."
The ACLU says the law is written in a way that could censor many constitutionally protected performances, from touring Broadway plays and professional cheerleading routines to karaoke nights and drag shows, anywhere that anyone under the age of 18 may be present.