Texas Game Wardens ceremony recognizes achievements and honors the fallen.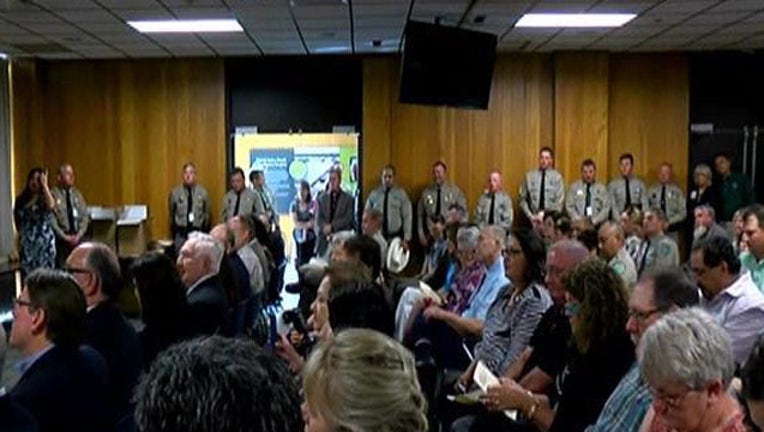 While they enforce hunting and fishing regulations, game wardens also risk their lives to help others.
It's been over ten years since ViAnn Patterson's son Teyran passed away, doing what he loved, saving a life. He was just 28 years old.
"Being here today, it always brings back a lot of sad memories for me, but it also brings back a lot of happy memories. My son and his partner's boat, they capsized. When they both capsized, his partner's life vest didn't inflate. My son saved his partner," said Patterson.
But one of the tools they were using pulled Teyran under, drowning him.
ViAnn brought her family from their hometown of Seguin to the Texas Game Warden ceremony to support Teyran's longtime friend, Kevin Frazier.
"One of the greatest things I'll always remember about ty, he was this great man he was loving, he was caring," said Frazier.
The ceremony gave folks the chance to walk a day in a game warden's shoes. People, were not the only ones being recognized.
They took time to thank those furry four legged friends for their efforts.
"It's important for people of this state to know what we do, how we do and we when we do it. We're on call 24/7, and we serve the public. You have to really love what you do to be a game warden," said Frazier.
Each day these game wardens don't know what's in store, but one thing is certain, many of them enjoy their work, sometimes even enough to risk their own well-being.
"What we do and who we are, there's only a little over 500 of us in the whole state of Texas.
We have a lot of country to cover," said Frazier.
"He enjoyed being a game warden, it was the love of his life," said Patterson.