Texas grand jury indicts deputy, husband in death of man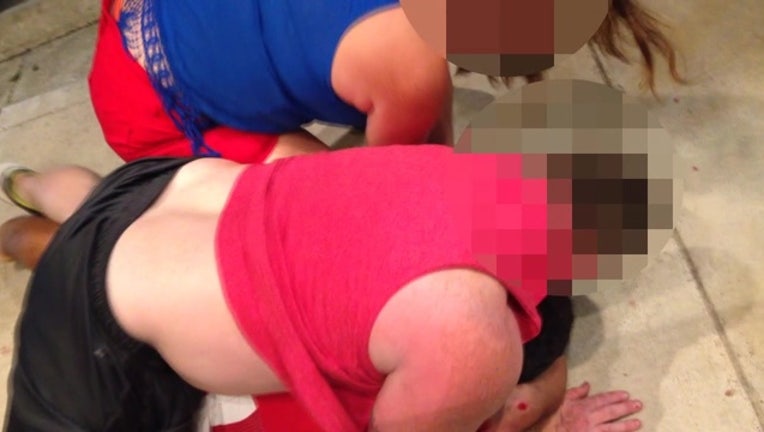 article
HOUSTON (AP) - A Texas sheriff's deputy and her husband were indicted Thursday on murder charges in the death of a man they restrained during a late night confrontation outside of a Houston-area restaurant.
A Harris County grand jury in Houston returned the indictment against Harris County deputy Shauna Thompson and her husband, Terry Thompson, in the death of 24-year-old John Hernandez.
Both will be allowed to turn themselves in, District Attorney Kim Ogg said. Both declined to testify before the grand jury, she said.
Hernandez died three days after the May 28 confrontation that he had with the Thompsons outside the Denny's restaurant in Sheldon, 17 miles (27.36 kilometers) northeast of Houston.
Sheriff Ed Gonzalez appeared at the Thursday announcement with the district attorney. He said that Shauna Thompson has cooperated with the sheriff's office's administrative investigation.
Investigators say Shauna Thompson helped her husband restrain Hernandez after Terry Thompson saw an intoxicated Hernandez urinating outside the restaurant.
A medical examiner ruled that Hernandez died of lack of oxygen to the brain caused by strangulation and chest compression. Thompson was placed on administrative leave by the sheriff's office.
Cellphone video recorded by an unidentified bystander has been released by the bystander's attorney and posted on local media websites. The footage shows a man lying on top of Hernandez. Jack Carroll, the attorney for the person who recorded the video, has said the man restraining Hernandez used an illegal chokehold.
Gonzalez has asked the Texas Rangers and U.S. Department of Justice to help investigate the fatal confrontation. He said his office is "capable of presenting a fair investigation" but those agencies will "provide some oversight."