Texas high school coaches launch program to end sexual violence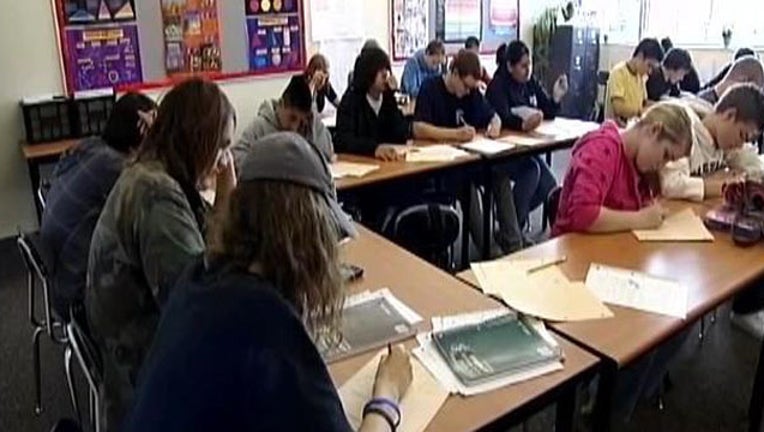 article
Texas is trying a new program on high school athletes to see if it can bring sexual assault numbers down. Why athletes? State leaders say, they have people they tend to see as role models, their coaches.
D.W. Rutledge coached high school football in San Antonio for 27 years. He says for some on his team, he was the only father figure they had.
"When you look at the statistics of the fatherless homes, there's no doubt it's an epidemic," said D.W. Rutledge, Executive Director of the Texas High School Association.
With so many young male and female athletes looking up to their coaches, there is the chance to make a lasting impression.
"High school coaches have the unique opportunity because they deal with hundreds of young people on a daily basis at a very teachable time," said Rutledge.
This fall, Education Commissioner Michael Williams and several state leaders are taking a step to tackle sexual abuse and domestic violence with the "Protect Her" Project. The program will allow coaches to show a video to their team called "The Gentleman's Playbook." They will discuss the video as part of their curriculum.
"As we learn how to do it and do it well, then we'll have the capacity to be able to expand it," said Michael Williams, Texas Commissioner of Education.
"Coaching, you've got two tasks. You've got a major task and a minor task. The minor task is in teaching the skills of the game, and the major task is in the intangibles," said Rutledge.
Coaches around the state will have a lot on their shoulders this fall, but if it can help bring down sexual assault numbers, it's a victory for everyone.
"There's a quote by Edmund Burke that says "All that is necessary for the forces of evil to win in this world, is for enough good men to do nothing," said Rutledge.
Sexual assault cases can go both ways, and officials' goal is to eradicate the behavior early on while these people are young, and still in high school. It is privately funded through the NBA's Houston Rockets.