Texas K9 finds 23 kilos of meth during traffic stop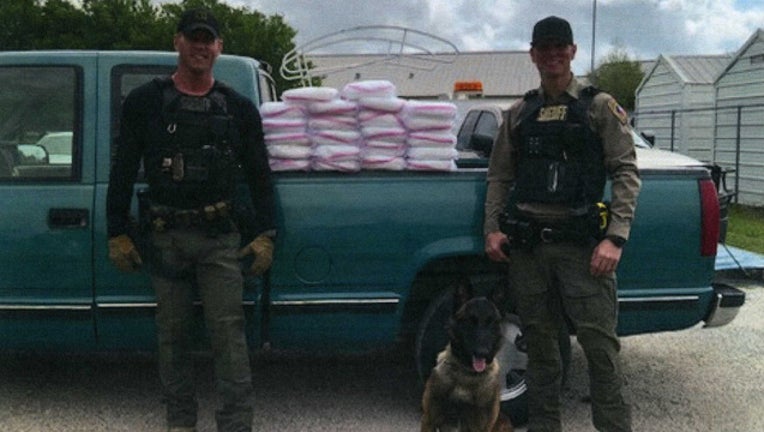 LA GRANGE, Texas (FOX 7 Austin) - A K9 with the Fayette County Sheriff's Office found 23 kilos of methamphetamines during a traffic stop on Thursday, March 28. According to deputies, that amount of drugs has a street value of 2.3 million dollars. 
According to the Fayette County Sheriff's Office, a Chevy Silverado was stopped for a traffic violation on Interstate 10, at the 660 MM eastbound, around 9:30 p.m. After speaking to the driver, the sergeant performing the traffic stop observed many criminal indicators of narcotics trafficking. 
The sheriff's office has K9 Kolt conduct an exterior sweep of the car, during which time Kolt indicated there was a presence of illegal narcotics emitting from the vehicle. A search of the vehicle revealed approximately 23 kilos of methamphetamines hidden in compartments that were built into the seats. 
The driver, 45-year-old Egenio Arnoldo Faz Velazco of Mexico, was arrested and charged with a felony possession of a controlled substance.