Texas mothers of sons killed from fentanyl overdose call for new school awareness program
AUSTIN, Texas - One pill laced with fentanyl is all it takes to claim a life. That's what took the life of 18-year-old Hunter Crump in June 2022, two weeks after graduating from Taylor High School.
"I think I'm still in a little bit of shock. I cry daily. I miss my boy," said Kimberly Crump.
Hunter wasn't a drug addict, according to Crump. He made the mistake of asking someone for a pain pill to help with a back injury.
"He met up with these people in Taylor, Texas, and got these pills. We found my son on the floor the next morning. When we went to wake him for work," said Crump.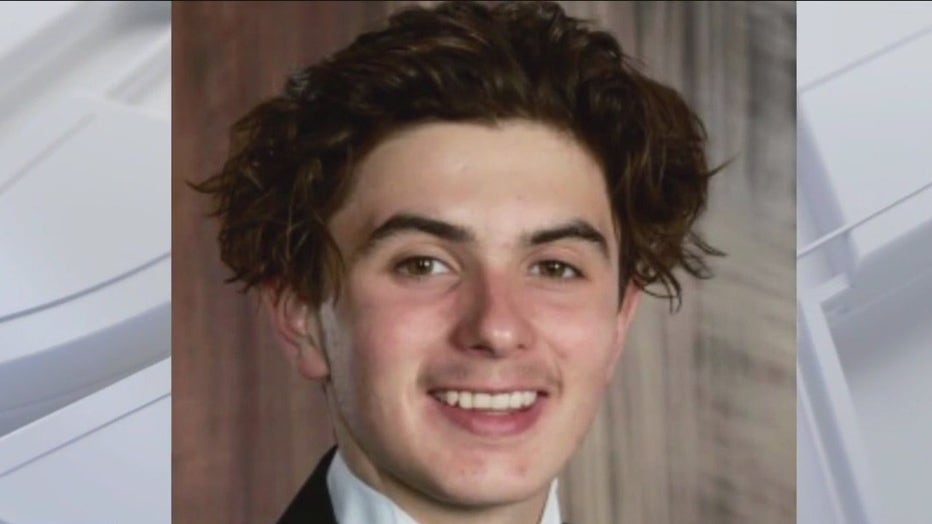 18-year-old Hunter Crump died in June 2022, two weeks after graduating from Taylor High School, from a fentanyl overdose.
A federal grand jury indicted three people, David Lee Jr, Virgina Zepeda, and Jackie Lynne Chester, in connection with Hunter's death.
Investigators say the three sold counterfeit oxycodone and other fake prescriptions pills that contained fentanyl. The three operated out of several different towns from Houston to Austin, Crump said.
"This man knows what he's doing. He admitted to knowing he was putting fentanyl in these pills. And when they asked him why he was doing it, and he knew it was killing people, he told them because of the money," said Crump.
In an effort to make people aware of what's happening, Crump has joined other moms who have lost sons to fentanyl overdoses.
RELATED COVERAGE: 
"This is war. This has killed more than any other war combined. This is war. Yes. That's what we're saying," said Stefanie Turner.
To fight that war, Turner and Becky Stewart, who lost her son Cameron in 2021, along with Crump, want a new school drug awareness program. They also support new legislation that has been filed and named after Turner's son who also died in 2021.
"I think in a curriculum, a statewide curriculum is very, very important. And Representative Wilson just filed a bill, House Bill 3908. It's titled Tucker's Bill, and it's requiring school grades six through 12 for fentanyl education. But also we need to look even elementary school. This is an epidemic and our youth are being stolen," said Turner.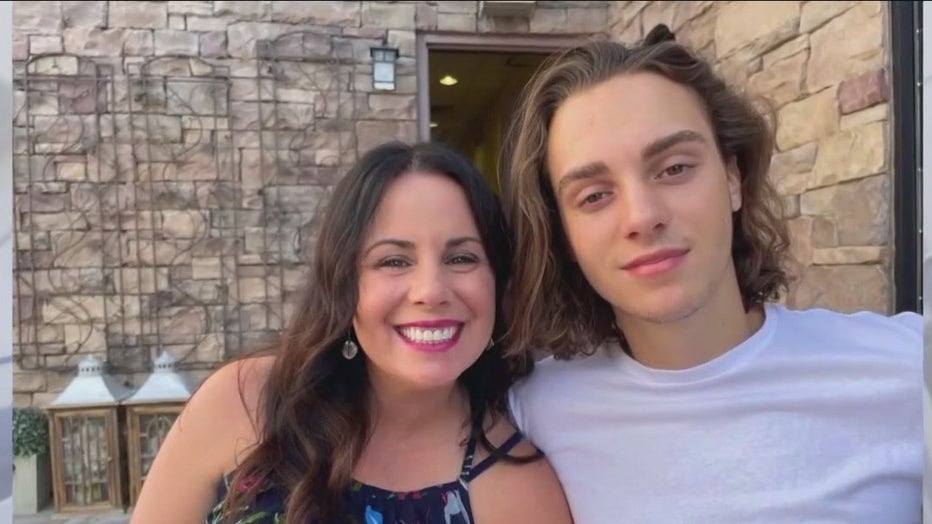 Cameron Stewart died in 2021 from a fentanyl overdose.
Stefanie Turner, according to Becky Stewart, is speaking loud and clear by going to the Capitol. For Stewart, a single, small packet of sugar is how she drives home her warning.
"I tear it open, and I poured into a container and say if that was fentanyl and as I'm dumping it I said, that's enough fentanyl to kill 500 people. And people go, Oh," said Stewart.
The state is tracking fentanyl deaths. Since 2018, in most cases, nearly 2,800, men were killed and just over thousand were women. The numbers for each year started to spiked in 2020, reaching 1,600 in 2021. More than 90% are ruled unintentional overdoses. 
Numbers for 2022 are still being calculated, but as of August 2022, there were more than 800 fentanyl-related deaths. The three moms fear the deaths will increase, which is why they are stepping forward trying to turn their pain into purpose.
"These wonderful women are trying to do things like get Narcan in schools and places in case a kid is found that took a pill or smoked marijuana that was laced with fentanyl, which has happened. And they're trying to make these things available so that these children don't die because they don't understand. The kids don't understand. There's not enough education," said Crump.
The moms said the awareness campaign should also include a recovery program.  Fentanyl is highly addictive and for those who survive, the treatment can be a long and difficult journey.