Texas officials sue gun rights activist following complaint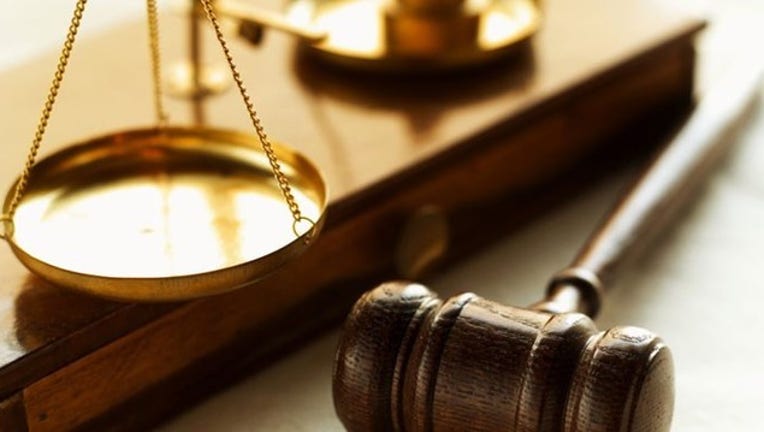 article
DALLAS (AP) — A Texas county sued a gun-rights activist who has complained that county officials were unlawfully barring firearms from being brought into a public building.
The lawsuit filed by Waller County, which extends into the suburbs of Houston, takes aim at Terry Holcomb Sr., the executive director of a gun-rights organization called Texas Carry.
Holcomb has sent letters to more than 75 local governments and other public entities across the state complaining of restrictions placed on license-holders from bringing a firearm into a public arena. Others have filed complaints with the Texas attorney general's office accusing Austin City Hall, the Dallas Zoo, a nature preserve, a suburban Houston convention center and other places with unlawfully banning firearms. Those complaints are on top of regular fights that rage in Texas over guns, most recently with lawmakers approving the concealed carry of firearms on college campuses.
In the case of courthouses like the one in Waller County, Texas law prohibits guns from being brought into courtrooms and related offices, but Attorney General Ken Paxton issued separate opinions in December saying firearms can't be uniformly prohibited from an entire courthouse complex.
Holcomb argues that the "heavy-handed" decision by Waller County to sue him makes his case much more than a Second Amendment matter.
"We can agree or disagree on the gun issue but this is different than that," he said, contending that the county's suit is frivolous and "borderline official oppression."
The suit appears to be a highly unusual step. Dave Workman, spokesman for the Second Amendment Foundation, based in Bellevue, Washington, says he's never heard of a situation where a government has sued a person who complained about a gun restriction.
Holcomb has responded by filing a countersuit that asserts the county is acting in bad faith.
Waller County District Attorney Elton Mathis said Friday that Holcomb misunderstands the county's intentions. Mathis said he's simply seeking a ruling by a state judge that the county had the legal right to ban guns from the entire courthouse building.
The county's suit seeks up to $100,000 in damages from Holcomb but Mathis said that was included as boilerplate language and he promised that the county would not pursue any monetary damages.
Lawyers in his office have spent months reviewing state statutes to ensure any restrictions on weapons are lawful, Mathis said, but a mish-mash of laws continue to create confusion in Texas.
"We decided we wanted to put the issue to bed," he said.
Firearms must be barred from courthouse grounds because courtrooms are the scene of emotionally charged cases that have been known to erupt in violence.
"My courtroom doors are made out of glass and that's not going to stop a bullet," he said.
David Anderson, a University of Texas law professor specializing in First Amendment issues, said he understands how Waller County wants a judicial ruling to settle the matter. "But you don't do that by suing the person who filed the complaint," he said.
The county may be running afoul of state protections against frivolous lawsuits, Anderson said, explaining that rules are in place to prevent litigation that's meant to silence or intimidate critics.
"I've never heard of a county using litigation to dissuade a person from complaining," he said.
Mathis acknowledges he's brought an unconventional lawsuit but says Holcomb has filed dozens of complaints across the state and is "in the business of pushing an agenda." What's needed now, beyond a judge's ruling, is action by the Texas Legislature that brings greater clarity to where guns are allowed in public places and where they're not, he said.
Holcomb argues he's willing to compromise and wants to work with local leaders rather than antagonize. Waller County took an approach that he believes was unnecessary.
"I'm not going to kowtow to a local government acting like a group of thugs," he said.
___
Follow David Warren on Twitter at: http://twitter.com/WarrenJourno