Texas police officer presumed dead after being swept away in flash flood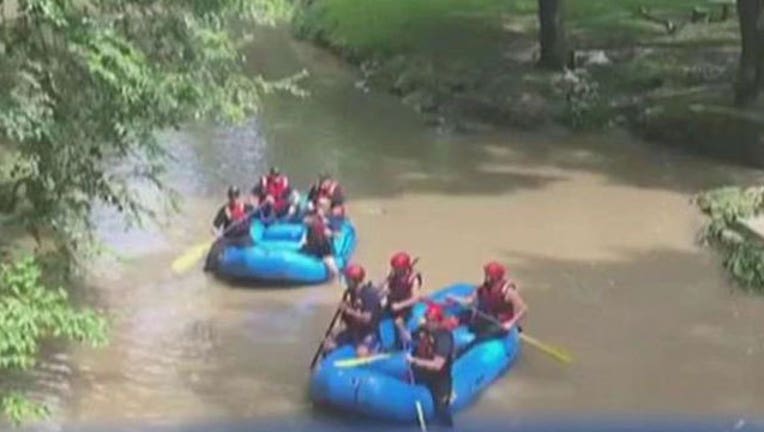 article
Rescue crews in Texas searched Tuesday for an off-duty Southern Methodist University police officer who is presumed drowned after he was swept away in floodwaters.
According to the Dallas Morning News, the unidentified officer was working security at a nearby construction site when a thunderstorm swept through the area. The officer called a dispatcher to report that his care was being submerged by the water. The paper reported he lost contact with officials at about 1:30 a.m.
Dallas Fire-Rescue crews stopped the search for the officer at about 7 p.m. and are expected to continue scouring the area near Turtle Creek Wednesday morning. Officials said they were treating the search as a recovery mission.
About 40 people and a K-9 team joined the search. Crews searched a 2-mile area near the Trinity River, according to the Dallas Morning News.
Search crews discovered the officer's white Dodge Charger in the water Tuesday afternoon. A tow truck pulled it out of the water at around 3:45 p.m. Its windows were smashed in and concrete and mud had filled the vehicle.
Fox 4 News reported that surveillance footage may have showed the officer leave his car before his car was completely washed away.
Authorities said the officer wasn't inside.
SMU is located about two miles north of where the officer vanished. Campus officers and a spokeswoman search the area for hours.
SMU Police Chief Richard Shafer was said in a statement that he was saddened by the news.
"Our prayers and thoughts are with the officer's family members and other loved ones as the search continues," Shafer added. "Respecting the sensitivity of family members, first, we will share more information as it becomes available."
Read more on FOX NEWS.