Texas Rally for Life commemorating 47th anniversary of Roe V. Wade at Texas Capitol
AUSTIN, Texas - Thousands of Texans are expected to march at the Texas Rally for Life on Saturday, January 25 at the State Capitol.   
The rally will commemorate the 47th anniversary of the 1973 Roe v. Wade Supreme Court decision which made abortion legal throughout all nine months of pregnancy.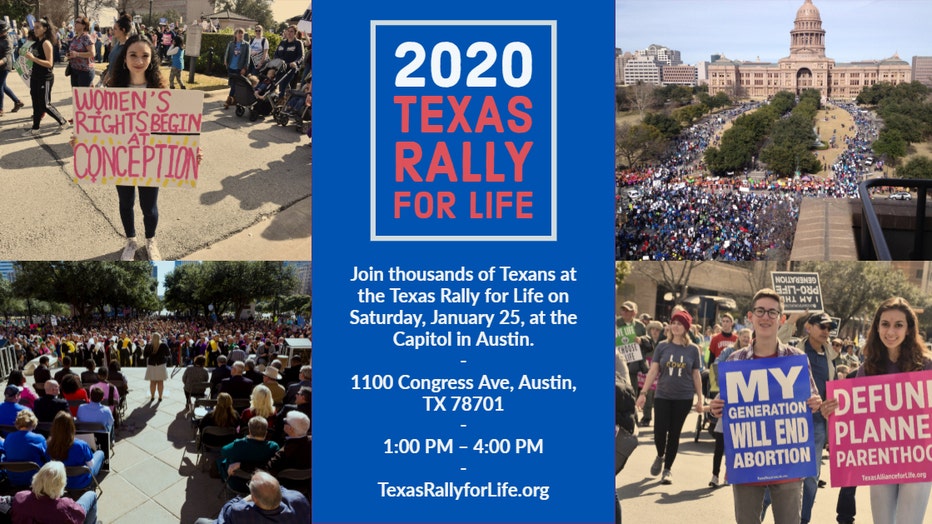 (Texas Alliance for Life)
The rally will feature pro-life speakers and leaders from across the state. 
"In the wake of Roe, legal abortion in our nation has claimed the lives of more than 60 million unborn children and has hurt countless women and men," said the official Texas Alliance for Life website.