Texas restaurant owners fill gaps while struggling to find employees
AUSTIN, Texas - Restaurants are struggling to find employees as customer demand rises. Some owners are having to fill the gaps during this time.
"It's been really hard on us, so we're just trying to survive," Milano Café owner Giki Demi said.
Many restaurants are struggling to bounce back from the pandemic. Higher costs for nearly everything coupled with labor shortages continue to hurt business owners.
Demi said the staffing shortage really hit them recently. She said they need at least five more workers. In the meantime, she and her husband are trying to fill the gaps.
"My husband and I own the restaurant, so we're here all the time with no breaks and I cook, I wait, I clean bathrooms, I mop, I sweep, I do everything, so it's kind of just a lot," Demi said. "It's family-owned business, so we do it, I do it with all my heart. I don't mind doing it, but sometimes it's tiring, and it's too much."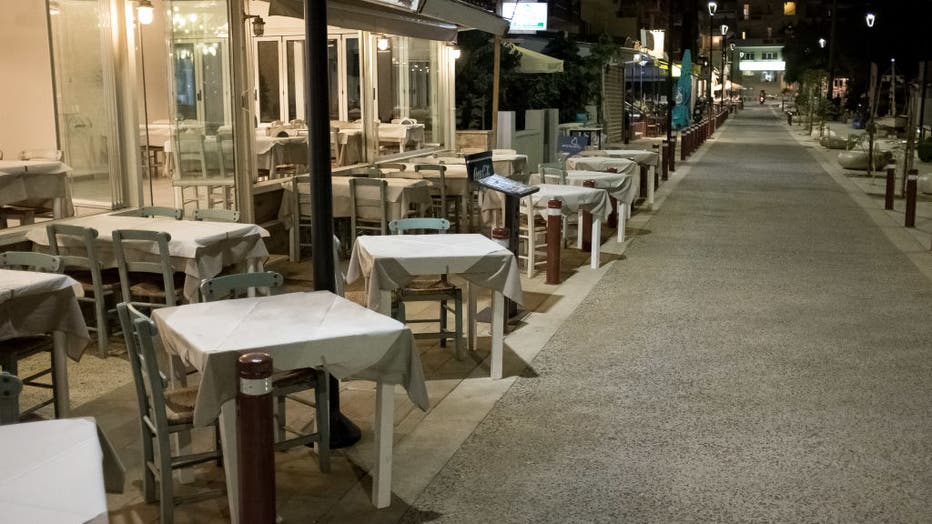 A restaurant seen closed at Nea Chora in Chania, Crete Island, Greece on August 10, 2021. According to the new measures, music in stores, restaurants, bars and cafe is prohibited, and they are closing at 1 pm in Chania and Heraklion in Crete Island,
Recent data from the Texas Restaurant Association showed nearly 70 percent of the state's restaurant operators don't have enough employees to support the customer demand.
"Demand is there, people want to eat out in restaurants," Partner with CEO Coaching International John Fadool said.
Fadool said to keep up with demand, businesses are going to have to work smarter to get applications through the door.
"There's always high turnover in the restaurant industry and getting labor has always been a challenge, but it's just way more of a challenge now because there's fewer people who want to work in the hospitality industry," Fadool said.
He said restaurants need to have competitive pay and benefits, speed up the time between receiving an application and offering the job, and incentivize current staff to bring on family and friends.
"That would help in the retention standpoint because when you work with people you like, you tend to stay," Fadool said.
He said another way to retain current workers is by creating a work environment where employees feel valued.
"There are things that we can do to give some flexibility and maybe a little more work-life balance," Fadool said.
"We'll be there for each other. We do accept all of them into our family," Demi said.
Demi said she can never pay as much as an employee deserves, but they have raised their pay.