That Facebook 'friend request' message is a hoax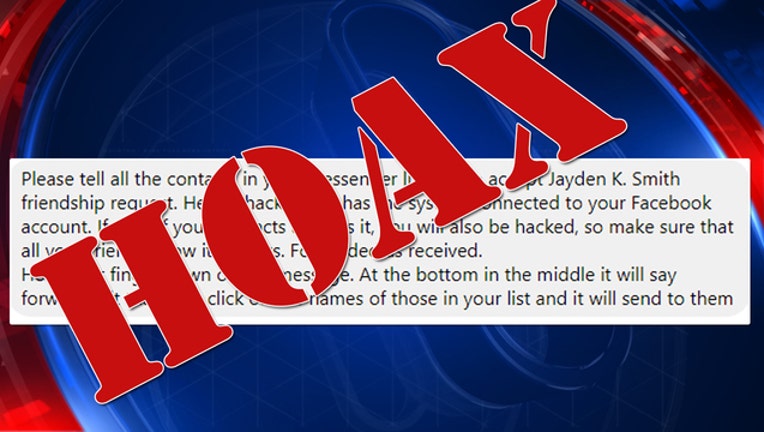 article
That private message that's circulating on Facebook asking users not to accept a friend request from Jayden K. Smith is a hoax.
The message says once a user accepts the friend request, Smith, who is a hacker, will be able to get into your Facebook account and hack you.
The message also urges the user to forward the message on to everyone in their contact list to make them aware of it. The message reads: 
This message is just one of many recent hoax messages telling users not to accept a friend request from a stranger because it will provide hackers with access to your information and online accounts, according to Snopes.
While it's still important that users be wary of accepting friend requests from anyone they don't know, this is just the same hoax using a different name, Snopes says.