The story behind the mysterious tenant from 'nightmare house' Zillow listing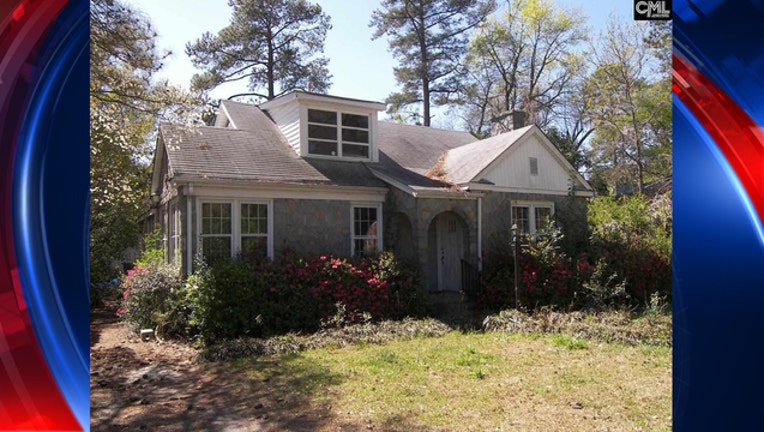 article
CAYCE, S.C. (WJBK) - The mystery behind the upstairs tenant a now-famous Zillow listing told buyers "don't bother asking" about has been solved, thanks to a local paper.
Last week, Fox 2 reported a Zillow listing in South Carolina was gaining attention because it told buyers that whoever purchased the home would become responsible for a mysterious upstairs tenant, but the apartment upstairs could not be viewed.
The listing started gaining attention when a user tweeted about it:
The ad has had more than 1.7 million views and became Zillow's most shared ad of 2017.
The listing, specifically in Cayce which is outside of Columbia, has been changed and taken off the market since the story was published May 9, but it originally stated:
"Upstairs apartment cannot be shown under any circumstances. Buyer assumes responsibility for the month-to-month tenancy in the upstairs apartment. Occupant has never paid, and no security deposit is being held, but there is a lease in place. (Yes, it does not make sense, please don't bother asking.)"
The single-family home was called a 'diamond in the rough' in the listing -- a two-bedroom house with a separate cottage. The property was being sold "as-is" with no repairs, no clean-up and no warranties expressed or implied.
A newspaper in the area The State got to the bottom of the mystery.
Journalist Jeff Wilkinson reports the answer is that it's anything but a "nightmare house."
The tenant is Randall McKissick, and he lives in the apartment with his three cats. He's a once world-renowned artist and illustrator, a father and a grandfather.
Wilkinson describes McKissick as having a warm and friendly demeanor, referring to him as a "sensitive genius." He reports the artist loves his pets nearly as much has his family and his art.
"Animals are truer than people," McKissick told The State.
The article says that McKissick has been friends with the owner of the home, Michael Schumpert Sr., since they were kids. The artist fell on hard times and moved into the upstairs portion of the home. He tells The State that Schumpert never mentioned any money, and he's lived there for nearly a decade.
Schumpert's son, Michael Jr., was the person who wrote the ad, but has since taken the house off the market. He says he's not sure what's next for the home.
The State continues with a full personality profile that details the artist's background and what led to him living in the home, CLICK HERE to read.