Thick fog in Williamson County leads to crashes on Highway 195
WILLIAMSON COUNTY, Texas - Williamson County Sheriff Robert Chody is reminding drivers to slow down and be mindful when driving through thick pockets of fog. The sheriff shared pictures on his Twitter Tuesday morning of vehicles that had been involved in collisions along Highway 195.  
"Many accidents on Hwy 195 range from the Sun City entrance to Berry Creek entrance near the shell," Sheriff Robert Chody said in a tweet. "Portions of Hwy 195 shut down. Please slow down and watch for 1st responders."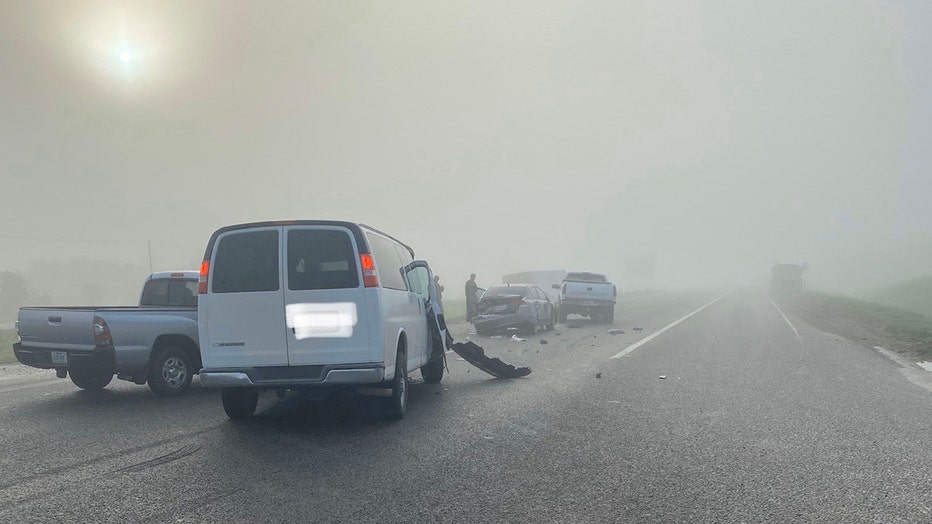 Drivers should slow down, use their low beams/fog lights, and watch for vehicles on the side of the roadway.