Thieves steal nearly $15K, lots of jewelry from Austin rapper
AUSTIN, Texas - An Austin rapper said he had thousands of dollars stolen by a group of thieves.
"I feel like I was targeted because I do a lot for the community with my music and my business and create opportunities for others. So, I have a lot of jewelry, I'm very flashy online. I don't hate, I hustle. It's a big thing that I push," says burglary victim Chris Adams.
Local rap artist Chris Adams says he returned home Wednesday night to missing items and a back door kicked in. He immediately went to review his indoor surveillance video.
"They obviously didn't know that I had a camera because they came in with no mask, and then they realized that they were on camera because the light went off," says Adams.
He says the thieves seen on video got away with a lump sum of cash and custom jewelry pieces.
"They stole all of my jewelry. They stole close to $15,000 in cash. I just sold my vehicle for $8,000. The other $5-6,000 was from the show," said Adams.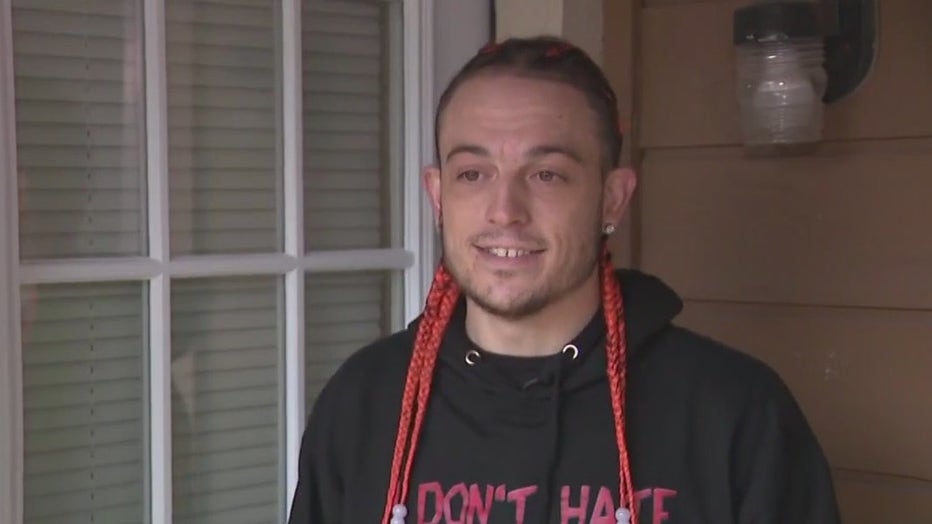 Austin rapper Chris Adams said he had thousands of dollars stolen by a group of thieves.
He later found out more items that were missing.
"A bunch of shoes, brand-new clothes, you know just random stuff," said Adams.
Adams believes his Instagram page led to the break-in.
"It was an act of hate that somebody saw all of my jewelry. I had just done a collab post with Treasures Jewelry because I am bringing Rift Raft for a big show in a few weeks, and so I'm thinking that somebody saw that post," said Adams.
While the artist says he fears for his safety, he is grateful for what he still has.
"I'm just glad they didn't take my dog, and the biggest thing like with the dog, but I feel very violated," said Adams.