Things to know about 1989 abduction of Minnesota boy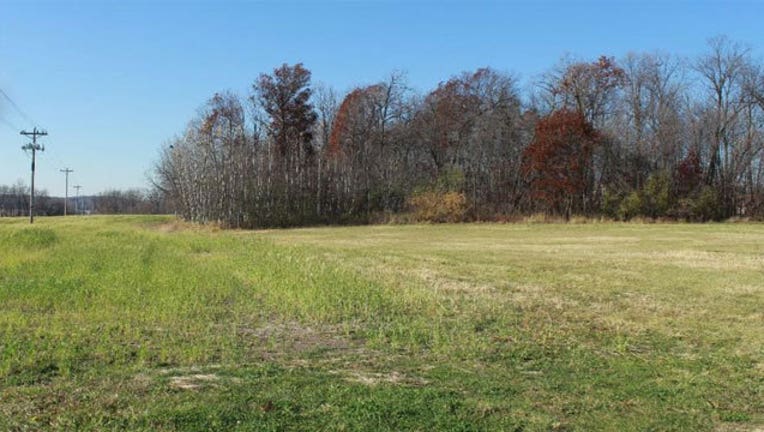 MINNEAPOLIS (AP) — The 1989 abduction of 11-year-old Jacob Wetterling from a deserted road has intrigued Minnesota residents and others around the country for more than two decades. Despite extensive searches, tens of thousands of leads and a reward offer, Jacob was never found. Now, his mother said in a text message to KARE-TV on Saturday that Jacob "has been found and our hearts are broken."
Here are things to know about the case:
___
WHAT HAPPENED
Jacob was riding his bicycle with his 10-year-old brother, Trevor, and a friend on Oct. 22, 1989, when a masked gunman abducted him near his home in St. Joseph, about 80 miles northwest of Minneapolis. The gunman was on foot, and no car was in sight. Authorities said the man held onto Jacob and threatened to shoot the other two unless they ran into the woods.
Sheriff's deputies, National Guard troops and hundreds of volunteers scoured the area but found no clues. The FBI released a personality profile of the type of person who may have kidnapped the boy — probably a previous sex offender, a white man 25 to 35 years old and likely someone who worked at an unskilled job.
___
A FRUSTRATING SEARCH
Jacob's disappearance generated more than 50,000 leads. Despite extensive publicity, repeated aerial and ground surveys and an initial reward of more than $100,000 after the kidnapping, state, local and federal authorities were frustrated by the lack of evidence. The seemingly unsolvable case remained open.
In 2010, authorities spent two days searching and digging at a farm near where Jacob was last seen, but forensic tests on the items showed no link to the crime.
___
ATTENTION ON CHILDREN
In 1990, Jacob's parents, Patty and Jerry Wetterling, founded what is now known as the Jacob Wetterling Resource Center, which works to help communities and families prevent child exploitation. She later would chair the board of the National Center for Missing and Exploited Children.
Patty Wetterling would continue to speak passionately about making the world a safe place for children. And in 1994, Congress passed the Jacob Wetterling Act, legislation for a sex offender registry.
___
'PERSON OF INTEREST'
Last year, authorities re-examined the case and said Danny Heinrich, of Annandale, was a "person of interest" in Jacob's disappearance. He faces federal child pornography charges, to which he has pleaded not guilty, but has denied any involvement in Jacob's abduction, and has not been charged with that crime.
___
Associated Press writer Amy Forliti contributed to this report.
___
Follow Jeff Baenen on Twitter at https://twitter.com/jeffbaenen. His work can be found at http://bigstory.ap.org/author/jeff-baenen