'This is the world I want for her': Father thanks stranger for heartwarming encounter with daughter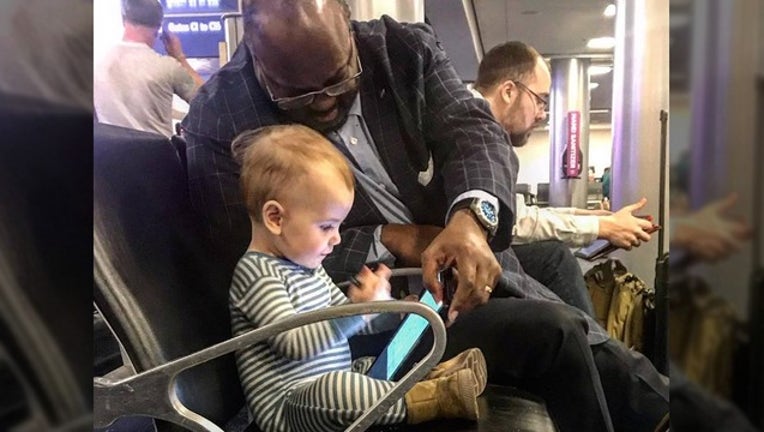 article
LAS VEGAS (FOX 35 ORLANDO) - An Oklahoma man is being praised after a viral photo showed him and a little girl sharing a kind moment together while at the airport in Las Vegas.
Kevin Armentrout posted about the encounter on Facebook. He says that his daughter was being her usual inquistive self when she walked up to a man and told him "hi." He reached out and asked if she wanted to sit with him.
Kevin goes on to recall the event, saying that the man then pulled out his tablet and showed her how to draw with it. They also watched cartoons together and the little girl offered the man some snacks. 
This encounter lasted 45 minutes, Kevin says. Within those minutes, Kevin says that he "couldn't help but think, different genders, different races, different generations, and the best of friends. This is the world I want for her."
Kevin goes on to say that "In a country that is continuously fed that it's so deeply divided by beliefs, I want her life to be filled with moments like this... not liberal or conservative republican or democrat, socialist or capitalist, just HUMAN."
Kevin ends the post with a thank you to the man who shared the wonderful moment with his daughter.
See the full Facebook post below.