Tom Dodds named Interim Fire Chief for AFD pending Chief Kerr's retirement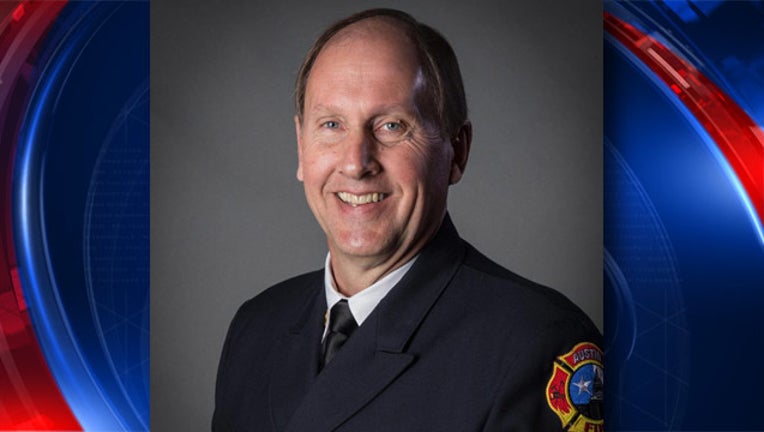 article
The Austin Fire Department announced Assistant Chief Tom Dodds will serve as Interim Fire Chief pending Austin Fire Chief Rhoda Mae Kerr's retirement on July 1. 
The decision was made by City Manager Spencer Cronk.
According to the Austin Fire Department, Dodds has worked with the department for 32 years.  "Tom Dodds has exhibited remarkable leadership and command strengths that more than qualify him to serve as Interim Fire Chief," City Manager Cronk said in the memo announcing the decision. 
"Beyond his technical qualifications, Chief Dodds has always served his department and community with poise and humility. His commitment to our organization is steadfast, and I am confident in his ability to lead the Austin Fire Department through this important leadership transition."
Austin Fire Chief Rhoda Mae Kerr announced plans to head back to Florida where she began her career in February 2018. She will join Fort Lauderdale Fire Rescue as their new fire chief.
Read Austin's fire chief to retire
Austin Fire Chief Kerr worked at AFD for more than nine years.