Tortoise lost for 3 years in Florida returns home after only 5-mile journey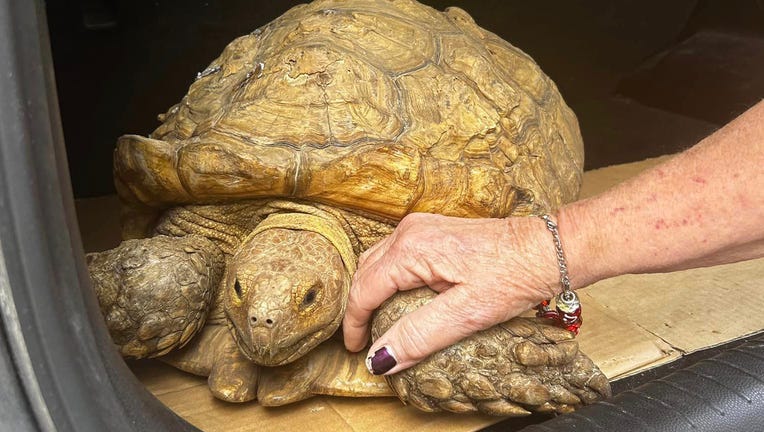 article
An African sulcata tortoise in Florida has made her way back home after missing for more than three years. 
As it turned out and true to form, she only traveled five miles from where she had originally escaped. 
Over the weekend, Florida's Wildest Animal Rescue said deputies with the Putnam County Sheriff's Office brought them a tortoise that was spotted wandering around in Interlachen.
RELATED: Watch: Cowboys and cops corral runaway bull in 'high steaks' chase
"He is definitely someone's tortoise as he likes people and head pats," the deputies posted on their Facebook page. 
After deputies and the rescue posted the find on social media, the animal's owner came forward, saying that it had escaped back in April 2020.
"She is in a little bit of rough shape from spending so many cold winters here without heat, but she will be okay, and we recommended a trip to the vet," the rescue posted on its Facebook page. "What a happy ending! We are so happy we were able to assist in reuniting her with her family!"
This story was reported from Los Angeles.