Training, new Texas law factor in White Settlement church shooting
AUSTIN, Texas - The gunfire inside the West Freeway Church of Christ Sunday lasted less than six seconds. On Monday morning, the man who fired the final shot, Jack Wilson, said he didn't kill an individual, he killed evil.
"I don't see myself as a hero, I see myself doing what needed to be done, to take out the evil threat," said Wilson.
The man Wilson killed is identified as 43-year-old Keith Kinnunen. Court records show he has a criminal record not just in Texas but also in Oklahoma, and New Jersey.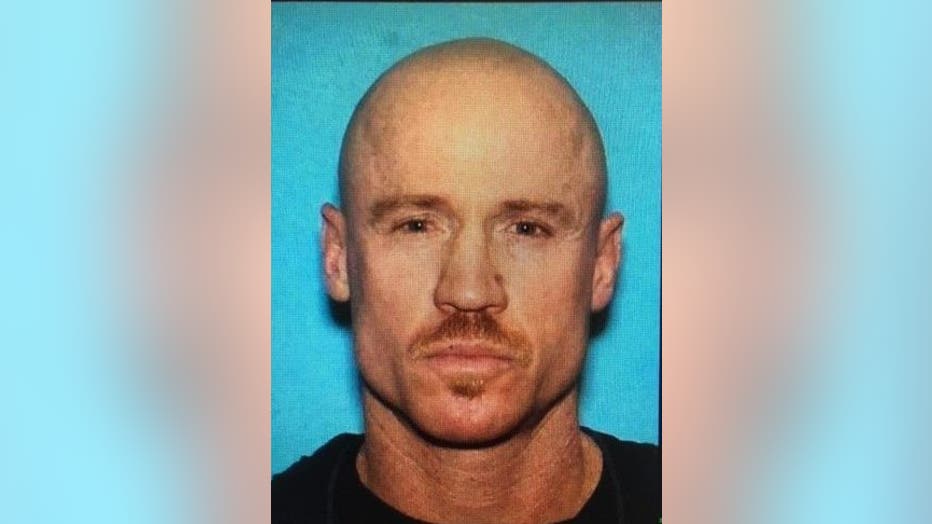 RELATED: Gunman who killing 2 during White Settlement church service identified
"My goal was to make sure the shooter didn't get up," said Wilson.
Wilson is not only a member of the church located in White Settlement, near Fort Worth, he is also part of the congregation's volunteer security team. He has a background in law enforcement and was trained in Austin by DPS, which he shared with his team. 
"And those people who know me and been in my classes, know from the past, you train but you hope you never have to go through that extreme, but if you do your training will kick in and that was evident yesterday," said Wilson.
RELATED: Texas church shooting gunman had 'something not right' about him, witness says; ex-FBI agent reportedly shot suspect
Taking the headshot, Wilson said, is something he advises against in his classes, but on Sunday, it was his only clear shot. Before the shooting, according to Wilson, Kinnunen was being watched because of the fake beard, wig and dark jacket he was wearing.
"Richard White, one of the members of the security team, was right behind him to his right about four foot, feet," said Wilson.
RELATED: Shooting at White Settlement church leaves 3 dead, including shooter
White was killed as he confronted the shooter Sunday morning. The other victim is identified as 64-year-old Anton "Tony" Wallace. His daughter says he was a deacon and had just handed out communion when the gunman got up and started shooting.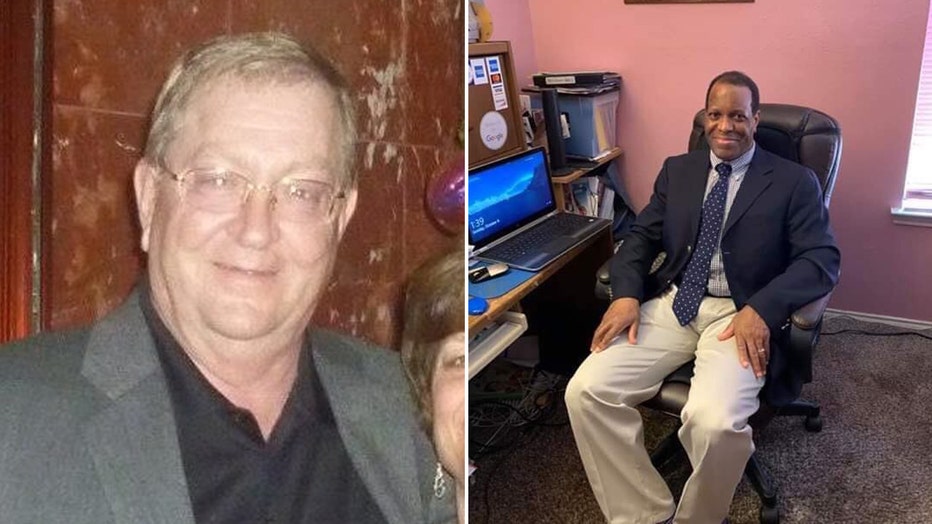 Richard White and Tony Wallace
Several other church members, seen in video from the sanctuary, were armed with handguns, made possible because of Senate Bill 535. It was drafted in response to the Sutherland Springs attack by state Sen. Donna Campbell (R-New Braunfels). She spoke by phone about the legislation.
"The language that was in statute was confusing and clunky, it kept law 'abiding citizens from exercising 2nd Amendment Rights because of the way it was written, So the Bill made it clear that places of worship are to be treated the same as any other private property," said Campbell.
SB 535 passed in the House on an 86 to 53 vote. Only six in the Senate voted against it.
Most lawmakers from the Austin metro area were no votes, including state Reps John Bucy (D-Cedar Park), Sheryl Cole (D-Austin), Vikki Goodwin (D-Austin), Gina Hinojosa (D-Austin), Donna Howard (D-Austin), Celia Israel (D-Austin), Eddie Rodriguez (D-Austin), James Talarico (D-Round Rock), and Erin Zwiener (D-Kyle), as well as state Sen. Watson (D-Austin). All are Democrats, who in September after the El Paso Shooting and when SB 535 took effect, requested Gov. Greg Abbott to call a Special Session. The group wants measures restricting gun ownership.
RELATED: Texas senator files bill for right to carry in church
"I'm frustrated that the next mass shooting feels more inevitable than concrete action to stop it. It doesn't have to be this way," said Watson at the gathering on the Capitol steps.
Austin Mayor Steve Adler Monday expressed a similar opinion on social media. Adler posted he was praying for the grieving families, thankful for the security guard and stated more should be done "to prevent these increasing frequent horrors."
RELATED: White Settlement shooting victims were church deacon, security team member
Prevention was also on the mind of Texas Attorney General Ken Paxton. 
"I do hope through this tragedy, that more churches will prepare the way this churches did, not just in Texas but across the nation," said Paxton.  
Places of worship can still prohibit weapons from being on-site. That's the case at Austin's Central Presbyterian Church. In May Associate Pastor Kim Smith-Stanley explained the decision to remain a gun-free zone.
"the church is a place of peace and it would be really hard for me to feel that there was a way for me to justify that in our congregation," said Smith-Stanley.
A church member in White Settlement Monday called for healing and said he forgives the shooter and is praying for his family.