Truancy discussed at State Capitol Tuesday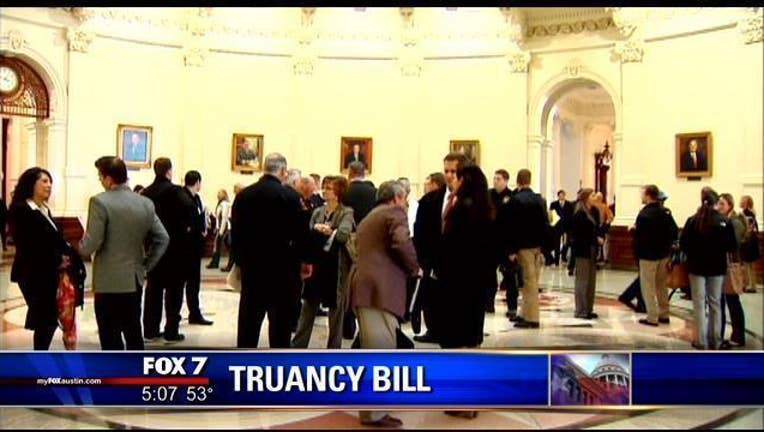 article
AUSTIN, Texas - Justices of the Peace from across Texas met with legislators about truancy Tuesday.
The controversial law has been on the books for more than a decade. Ten unexcused absences will land you in court with a Class C Misdemeanor and up to a $500 fine.
About 15 bills have been filed relating to truancy so far this session.
Some of the bills hold schools more accountable; others are in favor of decriminalizing it completely.
?
"We're here today to basically let the legislators understand what some of the courts are doing above and beyond what the statues cited to help young people stay in school and help them graduate," said Judge David Cobos, Justice of the Peace of Midland County.
Justices of the Peace in Texas hear truancy cases. They want to keep the law on the books but they are giving feedback on what they think could make it more successful.
That includes holding schools more accountable and making sure the schools are doing everything they can before sending kids to court. It's something Houston State Senator John Whitmire (D) says he wants to see happen too.
Several JP's met with his office Tuesday. Senator Whitmire's truancy bill last legislative session made it through the House and Senate but was vetoed by Governor Rick Perry.
He hopes for a different outcome this session.
"We are going to say you cannot criminalize truancy unless you meet this hurdle. This hurdle, case managers, we are going to get pro-active and make it not a crime but a socio-economic problem," he said.
?
The issue of truancy is expected to be discussed at an upcoming legislative hearing.