Trump offers praise for protesters on Twitter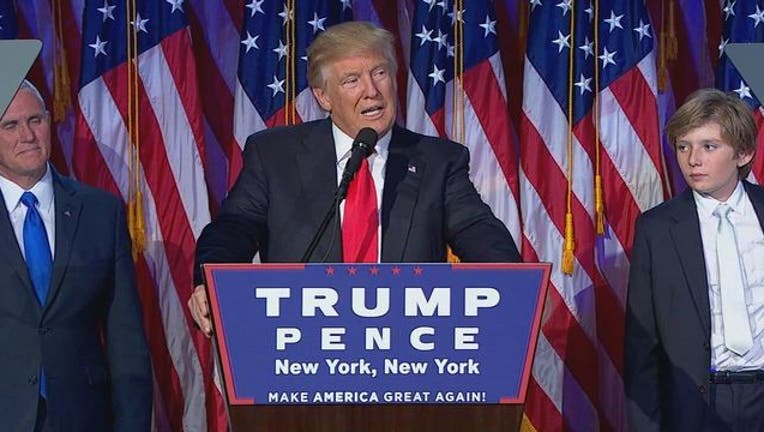 article
President-elect Donald Trump seems to be having a change of heart about those protesting the election results.
Trump had denounced the protesters in a tweet late Thursday. He wrote that "professional protesters, incited by the media, are protesting. Very unfair!"
But early Friday, he tweeted: "Love the fact that the small groups of protesters last night have passion for our great country. We will all come together and be proud!"
Thousands have been gathering in cities across the United States to protest Trump's victory in Tuesday's election.