Trump questions why Obama allegedly did 'nothing' about Russia hacking, in Fox interview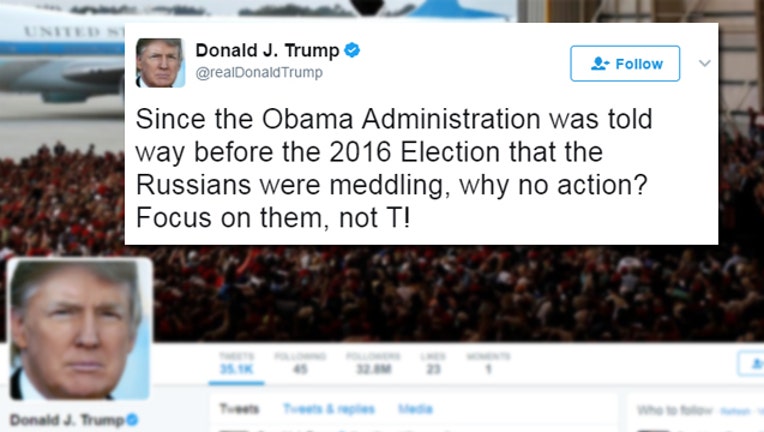 article
President Trump criticized his predecessor for allegedly doing "nothing" about reports that Russia interfered in last year's presidential campaign, in a recent interview.
"I just heard today for the first time that (former President) Obama knew about Russia a long time before the election, and he did nothing about it," Trump said in the interview set to air Sunday on "Fox & Friends Weekend." "The CIA gave him information on Russia a long time before the election. … If he had the information, why didn't he do something about it?"
Trump suggested the media has unreported the story, while has rigorous pursued allegations that his team colluded with Russia during the 2016 race, in which he upset Democrat candidate Hillary Clinton.
The wide-ranging interview followed Trump's signing of the VA Accountability Law on Friday and included such topics as Democrats' so-called Trump Resistance Movement.
Read more on FOX NEWS.