TSA finds 'Satan's fidget spinner' in carry-on bag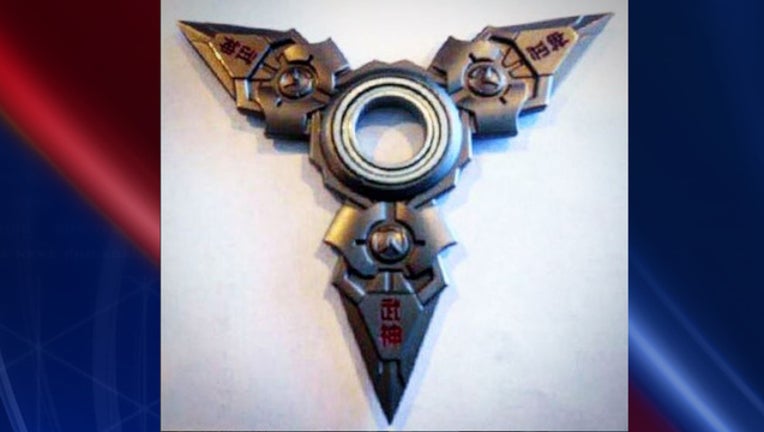 article
SAVANNAH, Georgia (FOX 26) - The TSA has found some strange and potentially dangerous things packed away in travelers' luggage. While some items are allowed in checked luggage, they may not be allowed in carry-on luggage. Fireworks, live grenades, and bejeweled stun guns have been found in carry-on luggage.
Recently, the TSA shared this picture of a throwing star found on a carry-on baggage that was deemed "Satan's fidget spinner."  "While normal #FidgetSpinners are permitted, this one is a weapon," the TSA wrote.
Earlier this week, this ornate weapon was also discovered in a carry-on bag. "This weapon will not only help you defend yourself against Orcs, but it also allows you to butter two slices of toast at the same time!" the TSA wrote.
Not sure what you can and can't bring on a flight? While you can find travel guidelines on the TSA website, the TSA is making it easier by answering specific questions sent to them at the @AskTSA Twitter page. All you have to do is tweet a photo of the item in question or send it via Facebook Messanger.
The TSA shared some of the objects in question, answered with a dose of humor, on their Instagram page.
Stay safe and happy travels!