TWC customers without digital equipment to lose service on 1/20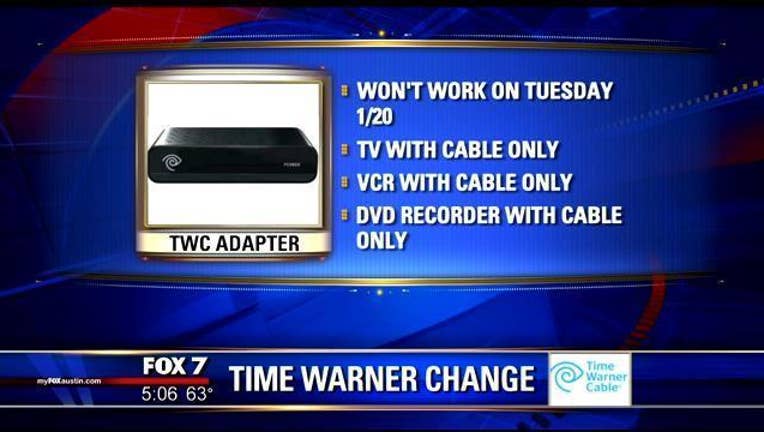 article
AUSTIN, Texas - TWC says the change comes as it makes its lineup all digital in the Austin-area. The company says action to get a new adapter only needs to be taken by those whose cable line is connected directly from the wall to their TV, VCR or DVD recorder. TWC says this change will effect 30% of its customers in the Austin-area.
A digital adapter is a simple device which provides digital quality signals and access to Starter TV and Standard TV channels only.
TWC says the benefits of going all digital include the clearest picture and best sound quality possible. Visit the company's website to get more information on how to request and set up the digital adapters here.