Two escaped inmates from Liberty County Jail found in San Jacinto Co.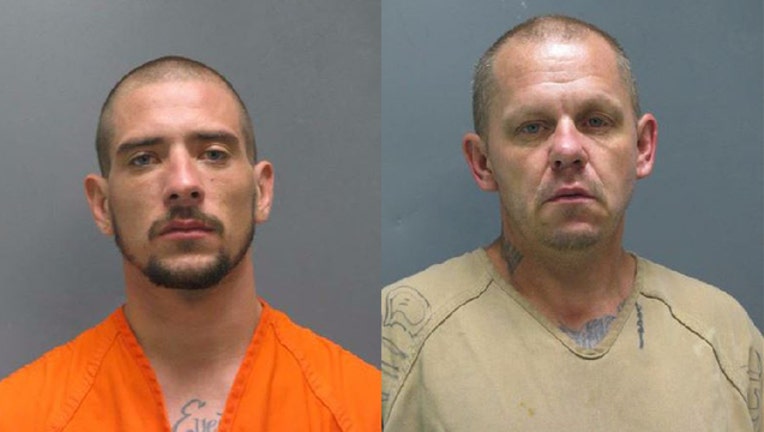 article
The Liberty County Sheriff's Office and the Texas Rangers have found two men who they say escaped from the county jail early Tuesday morning by cutting through a fence.
Authorities searched for 44-year-old Clay Sterling Harvey who was in jail on a charge of Manufacturing and Delivery of a Controlled Substance. They also searched for 28-year-old Chance Marshall Hunt, who was in jail for unauthorized use of a motor vehicle, according to the sheriff's office.
Officials believe the men escaped between 4 a.m. and 6:15 a.m. A fence on the east side of the jail perimeter was found to be cut open.