Uber uses horse and buggy rides to protest possible new regulations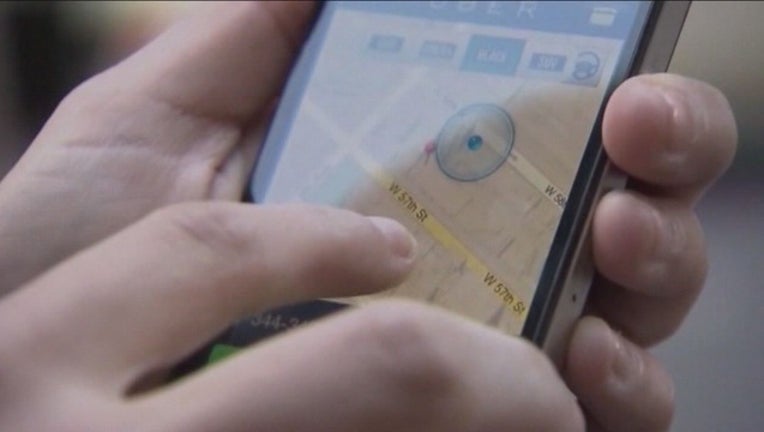 article
AUSTIN, Texas-- If you ordered an Uber Thursday night, you may have been picked up by something a little different. The ride-sharing app used horse and buggy's to get some people around downtown Austin.
Starting next week this ad will be seen over the Austin airwaves.



Uber officials used the move to paint a picture of what they say will happen if the city council approves new regulations. These new regulations would make Uber as well as Lyft use a fingerprint criminal background check. Right now, they use name-based background checks. Uber officials said if the fingerprinting happens it will force them out of operating in Austin altogether.
"When you add in extensive regulations that provide no safety value, the amount of potential driving on the platform decrease, it  lowers arrival time, and makes it a bad product for the people of Austin," said Chris Nakutis who is the General Manager for Uber of Texas. He said the regulations would also drop their driver pool because it focuses on arrests rather than convictions.

To protest Council Member Ann Kitchen's plan, Uber offered horse and buggy rides dubbed "Kitchen's Uber."

Kitchen said it comes down to safety and told FOX 7 in a statement:
Uber maintains they are safe. Nakutis said "We already conduct extensive background checks, that hit the county, multi-state and federal registries, sex offender registries."
Both Uber and Lyft said they've had to leave other cities when tougher regulations have gone into effect.
Meaning ridesharing in Austin could be no more. "We wouldn't be able to operate under what she has proposed, we have not operated in any cities that have these type of restrictions," Nakutis said.

There's an online petition right now opposing the new regulations that has more than 27,000 signatures already. You can click here to see the petition.

The city council is currently studying the plan and is expected to vote on it November 16th.